Why You Need Hardwood Floor Refinishing

Hardwood is an excellent home flooring material. It's actually one of the longest-lasting flooring options that you could install. But hardwood is often only as good as the maintenance you put into it. A hardwood floor refinishing service in Alpharetta can help prolong the life of your hardwood surfaces. Here are some of the amazing benefits of refinishing a hardwood floor.
Renew Your Style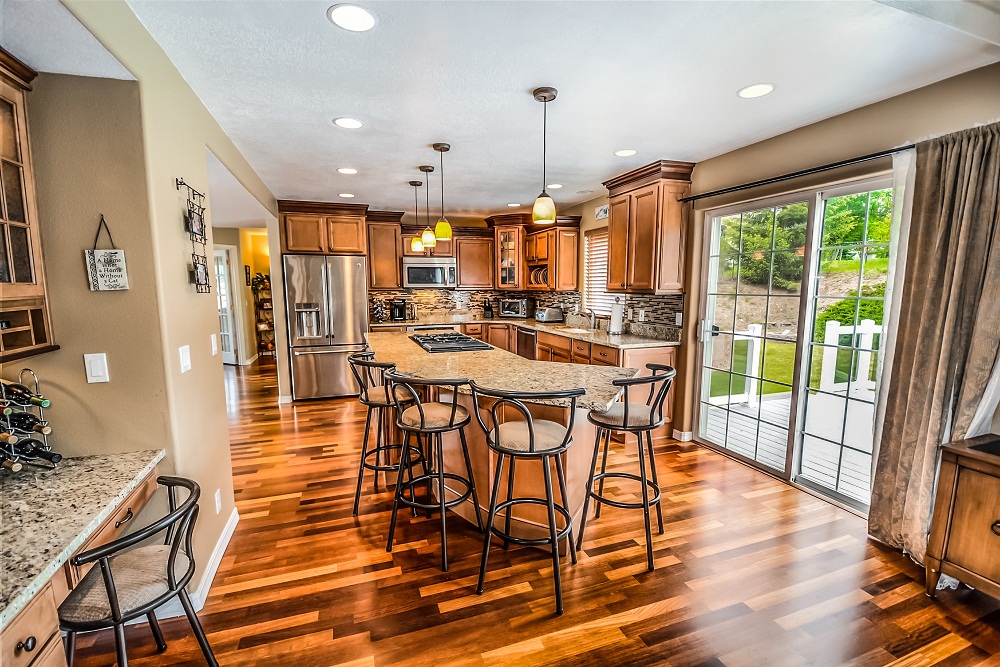 Whether you're moving into a property with existing hardwood floors or just want to redesign your existing property, hardwood floor refinishing is a great way to renew and refresh a hardwood surface. A new coat of finish can change the color, shine, and texture of hardwood floors. A fresh new look can modernize your home or business and can even inspire a total redesign. At the very least, it can renew the shine on a surface that may be starting to look dull, dingy, or discolored.
Better Durability
Hardwood has to stand up to foot traffic and furniture weight without getting scratched, dented, or stained. As beautiful as hardwood is, it's not the most naturally resilient material. The weight of walking or standing on the floor, loss of finish as you continually scuff away at its surface when you walk, and the potential for mud and dirt to deposit onto hardwood all add up to decreased longevity on high-traffic hardwood floors. And unless you want to see faded treads form where foot traffic travels, you'll need to make sure to hire a hardwood floor sanding service to maintain your hardwood. Sanding services can remove the existing finish and repair scuffed floors, then refinish them with a newer, superior protective coat. Businesses with hardwood floors are more likely to see foot-traffic related damage, so be sure to keep in close contact with a hardwood sanding and refinishing professional.
Water Resistance
If there's anything that can absolutely destroy a hardwood floor, it's moisture. Water can cause hardwood floors to warp, shift, crack, discolor, and even rot into a foul-smelling mess. Hardwood floor refinishing helps ensure your floors have as much moisture protection as possible. When you refinish your floors, you replace a worn-down finish with a newer, better protective coat. This coat can help block out moisture, so it doesn't directly absorb into the wood–an incredibly porous material that naturally absorbs moisture. If you have hardwood floors in a bedroom, you can trace moisture from your bathroom onto your floors and damage them. If you have hardwood in your kitchen, daily water spills are likely. While you should never let moisture settle on hardwood, a well-maintained finish helps protect your floors from accruing more severe damage sooner.
Protect Your Investment
Finally, refinishing hardwood floors at regular intervals helps ensure they last as long as possible. Hardwood isn't the cheapest material to purchase and install, but if you maintain it well, it can last for many years longer than other, less valuable surfaces. Well-maintained hardwood floors add value to your property, too! They're an excellent resale benefit.
Overall, a strong layer of finish is what your floors need to stand up to weight, the elements, anything else that could damage hardwood. Call Atlanta Floor One today to learn more about our hardwood floor restoration services, new floor installation, floor repairs, and more. We're proud to be the best hardwood floor installers in Alpharetta and have many happy customers in the area.