Hardwood Floor Refinishing Mistakes to Avoid

Hardwood is one of the best flooring options for any home. It's beautiful, versatile, and long-lasting. But hardwood floors need occasional maintenance, and one of the most important maintenance jobs for hardwood is refinishing the surface. The best flooring contractors can refinish hardwood so successfully that they can actually make a floor look younger, newer, and more expensive than it originally did! Getting hardwood floor refinishing service in Johns Creek can protect floors from damage, restore their color, emphasize genuine wood's natural texture, and so much more.
But if you don't finish your floors properly, things can go very wrong. In fact, you can actually make your hardwood surfaces look worse than they did before! Hardwood flooring installation teams have seen plenty of DIY homeowner's mistakes throughout the years. Here are the most common mistakes they see and some advice on how to avoid these potentially costly pitfalls.
Using the Wrong Product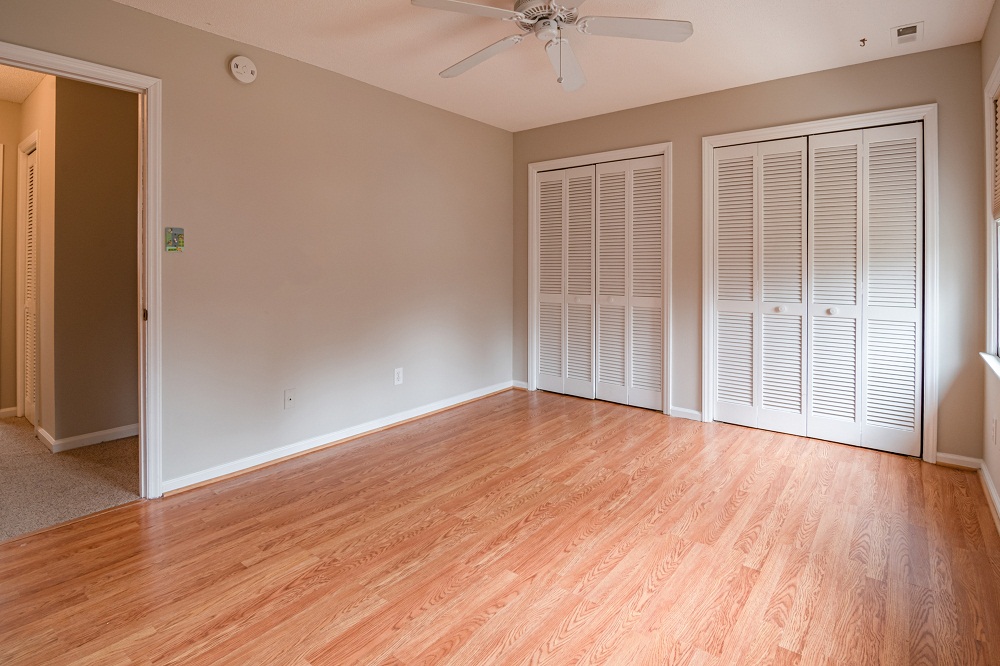 If you visit your local hardware store you'll see a plethora of products related to hardwood floor refinishing. Does it matter what type of products you use? It certainly does; using the wrong finish can dampen a floor's appearance and even make it less resilient against damage-causing substances like water and dirt.
Professional refinishing services recommend a good oil-based polyurethane finish for high-traffic floors. Other products just won't offer enough protection. However, where it's safe to apply, a good water-based finish offers superior beauty and easy application. Aluminum oxide finishes, meanwhile, are extremely difficult to refinish and can damage your floor.
Crooked Sanding
The first step when you get to work refinishing hardwood floors is sanding down the existing finish. Many people don't know that you must remove the current finish and even sand down damaged areas of wood. Just painting on a new layer of finish doesn't do the trick.
But be careful when sanding! Handheld sanders and sanding drums are very difficult to use. You have to apply pressure in a direct, even pattern and you have to spread out sanding evenly across the entire floor. Spend too long in one spot and you can end up with an uneven floor! Waves, dips, and other flaws can ruin hardwood.
Trapping Dust
All that sanding and cleaning work churns out a great deal of dust, which is more than just an annoyance. Dust released when you sand a floor can trap itself in some unwanted areas, including the floor finish itself! After sanding, wait a while for all the dust to settle, then clean your floors very, very thoroughly. You may even need to clean in door jambs, outlets, and other surprising areas where dust can settle.
Neglecting the Job
Finally, the worst hardwood floor refinishing mistake many homeowners make is not doing it at all! As said above, refinishing is essential to protecting your hardwood floors, so be sure to have every hardwood surface in your home refinished every ten years, maximum. Have all hardwood flooring and stairs refinished at the same time; it's easier to keep track that way.
And leave the job to professionals. There are just too many things that can go wrong with your floors, and some of these mistakes are irreversible. So just start by searching "flooring contractors near me" to find a hardwood refinishing service. Atlanta Floor One is the best resource for hardwood floor restoration in Johns Creek. Whether you want to spruce up your hardwood floors, perform routine refinishing, reverse some mistakes you may have made during a DIY, or even install brand new hardwood surfaces, Atlanta Floor One is the service you need. Call us today and let us know how we can improve your existing floors or provide new, elegant hardwood flooring.