Top Tips for Selecting the Right Hardwood Flooring
There's nothing like hardwood flooring to add an air of classical charm to your home. Hardwood isn't just beautiful, however, as it offers a wide range of benefits that includes durability and customizability as well. With the help of the best flooring contractor in Johns Creek, you can get hardwood flooring installed throughout your home as part of a major renovation or a stand-alone flooring upgrade.
However, before you contact a hardwood floor installation service, it'd be a good idea to know exactly what your options are when it comes to quality hardwood flooring. Though there's much to be said for the traditional plank flooring of yesteryear, hardwood flooring today has advanced immensely, and there are far more choices when it comes to finding a style that can be incorporated into your desired aesthetic. With all those options available, it can be overwhelming to narrow the field down in your search for the perfect hardwood flooring. Fortunately, there are a few tips you can follow to help you select the flooring that perfectly matches your needs. Keep reading to learn how to select the right hardwood flooring.
Determine Your Budget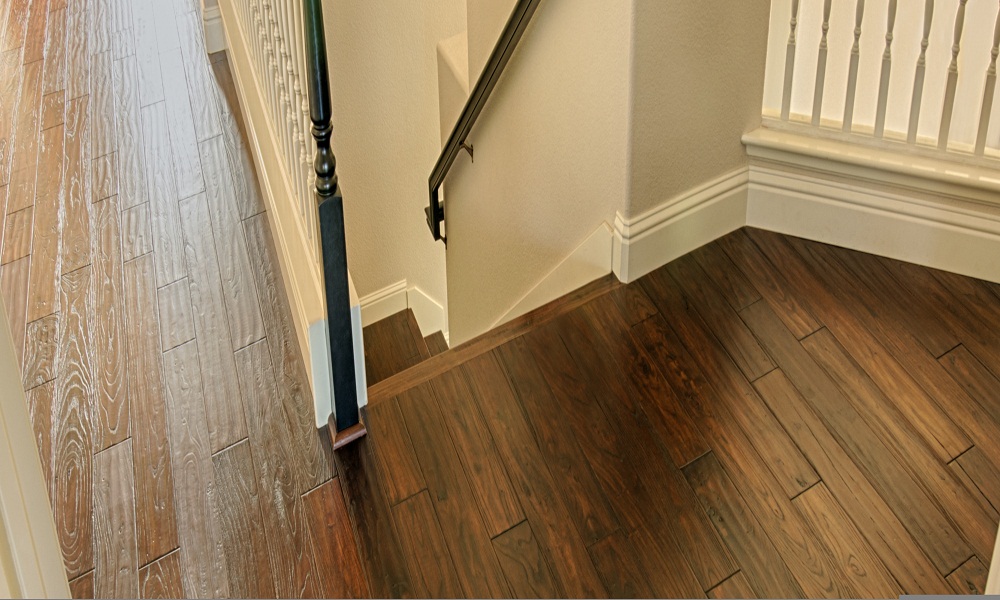 This may seem like a no-brainer but given the wide range of pricing in the hardwood flooring market, it's good to figure out your baseline budget before you start to shop. After all, there's nothing worse than falling in love with the perfect flooring only to find that it's way outside of your financial wheelhouse. To begin, figure out the square footage of the area you want to floor. Since most flooring is priced by the square foot it's not enough to just guess at the square footage as your estimate could be off considerably. Get exact measurements and use those measurements when calculating the price you're willing to pay for your hardwoods. The good news is that there is a tier of hardwood flooring for almost every budget, so you can find something even if you're trying to keep your spending low. Next, you need to figure out your cost ceiling. You're going to need to pay for installation, so don't forget to be reasonable in your budget estimates.
Cheaper Isn't Always Better
While everyone likes a bargain, it's important that you don't sacrifice quality for cost savings. The old maxim that you get what you pay for holds true when it comes to hardwood flooring, even though it's also true that you don't have to pay a mint to get good quality hardwoods. Cheap hardwood flooring may have more knots and imperfections, less precise milling, or inferior finishes. Though you may be saving money upfront by purchasing one of the bargain hardwoods, you may end up paying more over the long-term in repairs and refinishing.
Consider Your Style
When many think of hardwood flooring, they think of the traditional honey brown plank flooring common in many homes. While it may indeed be beautiful in the right context, you may not want to incorporate that style of flooring into a modern aesthetic. However, that doesn't mean there's not a hardwood option that will perfectly dovetail into your design. There are many more options in hardwoods available today than ever before, so investigate your options and decide which will best meet your style needs.
If you want to install hardwood, it's also a good idea to consult with a hardwood floor and sanding contractor in Johns Creek to get input on the types of flooring that will best in your home. By considering the range of options, your budget parameters, and the quality of flooring you need, you can find a perfect hardwood option to upgrade your décor. To learn more tips for choosing the right hardwood flooring, contact Atlanta Floor One at (404) 578-0926.