What's the Difference Between Prefinished and Unfinished Hardwood Floors?


Hardwood flooring is classic, simple, sophisticated, and long-lasting. Even if it develops damage of any kind, you can always rely on a

hardwood floor refinishing service in Cumming. But before you shop, you should know about your two major options: prefinished and unfinished hardwood. Which is right for you? It's important to know before you buy. Read on to learn more about these two types of hardwood flooring for home installation.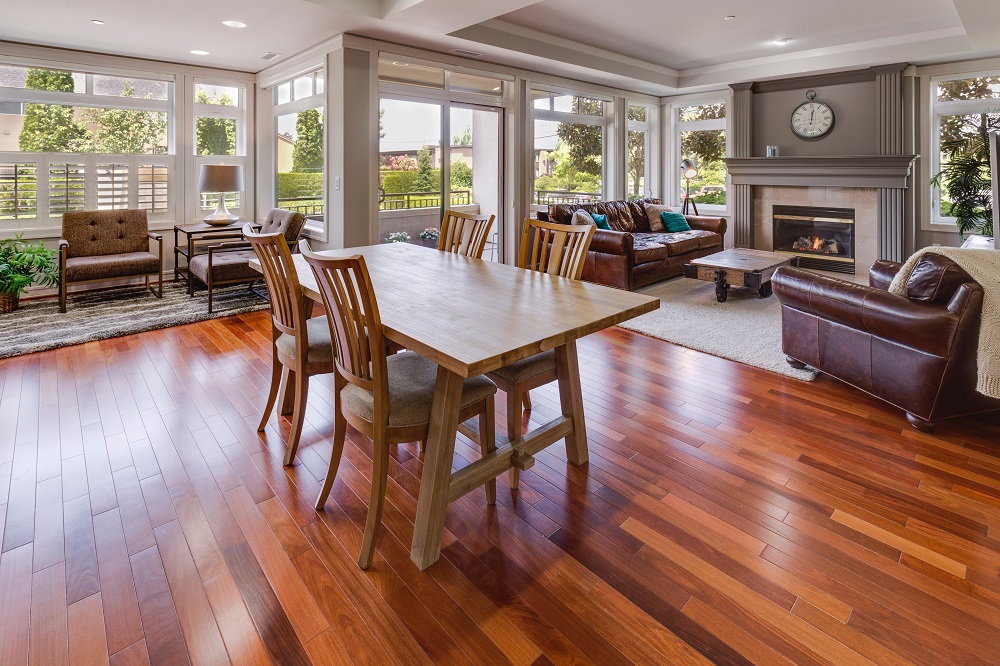 Prefinished Hardwood Floors
Prefinished or factory-made hardwood floors are cut, sanded, and finished with a protective coating in a factory. Once hardwood floor installers and retailers stock these products, they're essentially ready for installation as-is. Think of this as a fast-track to hardwood floor installation.
Unfinished Hardwood Floors
The name unfinished hardwood floors may confuse some people. This doesn't mean that you're installing hardwood floors and leaving them raw and unfinished. This would be highly unrecommended. While wood is a durable home material, it requires finish in order to endure everyday use and resist damage like rotting or warping.
Rather, unfinished hardwood floors just refer to hardwood planks that are sold and brought to your home without any finishing treatments. While they're precut for installation, they may be cut again to specific dimensions or installation requirements. These hardwood planks will need to be sanded and finished on-site. This process is known as site finishing because, rather than being finished in a factory-like prefinished hardwood, unfinished hardwood undergoes most of its work and processing in your home itself.
But why would anyone choose to have the busy work done on site rather than handled beforehand? The goal is ultimately versatility. Unlike prefinished hardwood, unfinished hardwood can be cut, installed, and finished to your exacting standards and tastes.
Pros and Cons of Prefinished Wood
Overall, prefinished hardwood floors are a great option for those who want a fast and impressive home update. If you're living on site, choosing prefinished hardwood means getting your life back on track as quickly as possible. Installation is fast and easy, so before you know it, you'll have access to the worksite again.
Choosing prefinished hardwood floors also means saving money on installation. The faster, the cheaper, so if you're on a budget, prefinished hardwood should be your first choice.
Any possible complaints about prefinished hardwood floors may refer to its style limitations. Buying prefinished means limiting your selection to whatever your local flooring specialist has on hand.
Pros and Cons of Unfinished Wood
Unfinished hardwood offers more versatility and uniqueness than prefinished wood. Because it's sanded and finished on site, it can be crafted to your exact specifications. Different styles, colors, and treatments are possible.
If you live in your home and are replacing your flooring, choosing unfinished hardwood can be a minor inconvenience. It takes far longer to install and treat than prefinished wood. So, this means restricting access to a certain room or area of your home for a long period of time. However, good work takes time, and if you work with an experienced hardwood installation team, you'll love the results.
Call Atlanta Floor One to learn more about hardwood installation, hardwood floor refinishing, and more. We're proud to be the

best flooring contractor in Cumming, offering various types of hardwood for your home design.