The Major Difference Between Vinyl and Laminate Flooring

If you're looking for home flooring that's affordable, reliable, attractive, and long-lasting, there are two common materials that you may consider: vinyl and laminate flooring. While there are other high-quality material options like hardwood flooring and stone tile, these may be out of your budget or just may not suit your interior design tastes. So, you may instead search for a quality laminate floor or luxury vinyl floor contractor in Johns Creek.
But which material is right for you? There are key differences between them, even though they're often lumped together with other imitation flooring materials. In reality, vinyl and laminate offer a very different experience. Here are the distinctions that you need to know before you commit to buying and installing either vinyl or laminate flooring.
Composition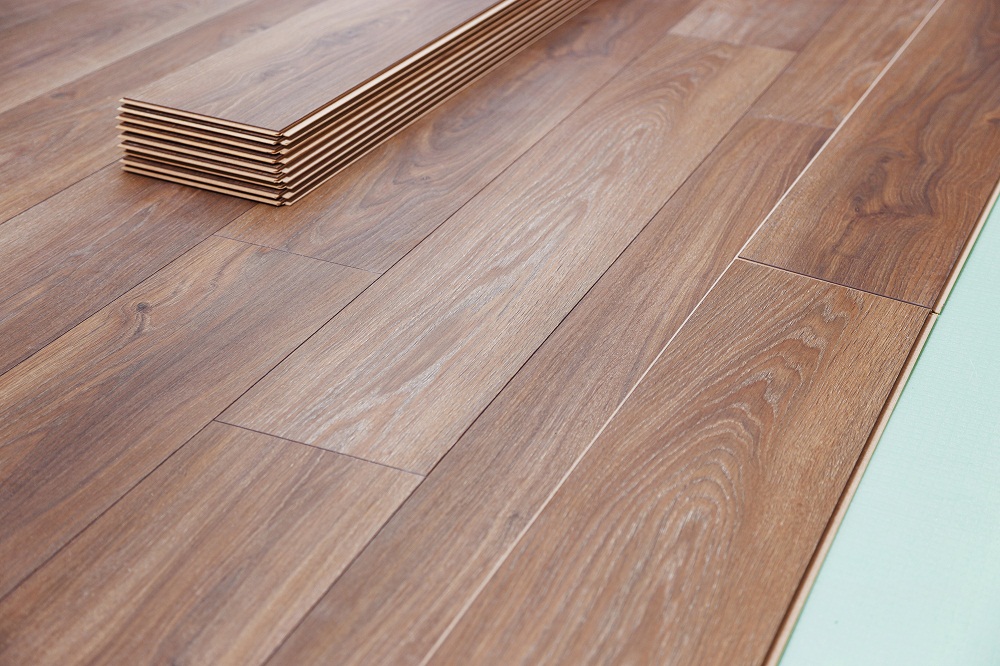 First of all, vinyl and laminate are made of two different types of material, even if they may look similar to you. Vinyl is a flooring material made of a 100% synthetic blend of plastics in multiple layers. The bottom is usually plastic fiberglass, followed by a PVC layer and a plasticizer. On the top of all of this is a surface print layer, which is what gives the vinyl a distinct look–its color, pattern, and/or imitation material look.
Meanwhile, laminate flooring is actually almost entirely made of real wood! This fact often surprises those who think of laminate as an artificial alternative material similar to vinyl. Various wood byproducts are combined with a small amount of bonding resins to create a natural wood look with the durability of plastic. Laminate is topped with a synthetic finish that offers shine, damage protection, and other benefits.
Benefits
Because they're made differently, vinyl and laminate look different and offer distinct benefits for unique applications. For instance, vinyl flooring offers superior water resistance over laminate because it doesn't contain any water-vulnerable wood byproducts. Vinyl is also scuff and scratch resistant, especially if you opt for thicker, luxury vinyl planks.
Laminate, meanwhile, has more natural give due to its organic ingredients. It feels soft and natural on your feet and is a great option for rooms like living areas and bedrooms where you want a more luxurious feel. Even better, laminate more closely resembles real wood than vinyl does. If you want the look of hardwood at a better price–without the potential drawbacks of hardwood–choose laminate. If you want a tile look or other imitation appearance, vinyl is a better option.
Value
While basic sheet vinyl flooring, an option that's affordable and about 1.5 mm thick, is a great option for people on a very limited budget, luxury vinyl planks offer a higher ticket price but more durability. Luxury vinyl may be up to 5 mm thick and looks more elegant, too.
However, laminate offers a better resale value. It retains its value well, especially because 12 mm thick luxury laminate is extremely hardy. However, keep in mind that water-resistant vinyl is one of the longest-lasting flooring options in bathrooms, kitchens, and powder rooms.
In terms of installation, you need the best flooring contractor near you. Quality residential floor installers can provide the most attractive, best-value flooring for every room of your home. And if you want the best local flooring company in Johns Creek, call Atlanta Floor One. We're the experts in high-quality vinyl and laminate that's affordable but look elegant.