What You Need to Know About Luxury Vinyl Plank Flooring


Nothing can brighten up a space and advance your remodeling project more than installing new flooring. Whether you put in stone, tile, composite, or hardwood flooring in Johns Creek, GA, the type of flooring material you install will go a long way towards defining your interior space and complementing other important design elements in your home. While factors such as hardwood floor refinishing make the installation of wood flooring attractive to some homeowners, there are other options that can offer you the appearance of hardwood flooring with the advantages of man-made material.
All flooring materials have their pros and cons, but luxury vinyl plank flooring is quickly becoming popular because of the long list of benefits it offers. For example, if you and your family tend to be rough on your flooring, vinyl plank flooring offers excellent resiliency, durability, and moisture resistance. Vinyl flooring also represents one of the most affordable types of flooring materials available, which means you can get a great deal of bang for your floor buying buck. Keep reading below to learn what you need to know about luxury plank vinyl flooring.
It's Affordable
If you have your heart set on hardwood flooring but are working with a limited budget, vinyl plank can provide an excellent way to get the look of more expensive hardwood at a much lower price point. For example, quality vinyl plank flooring will usually cost about $5 per square foot, which is much less than hardwood. Avoid bargain vinyl plank in the sub-$3 range, as it can be of poor quality and may not offer the level of durability that you can rely upon.

It's Durable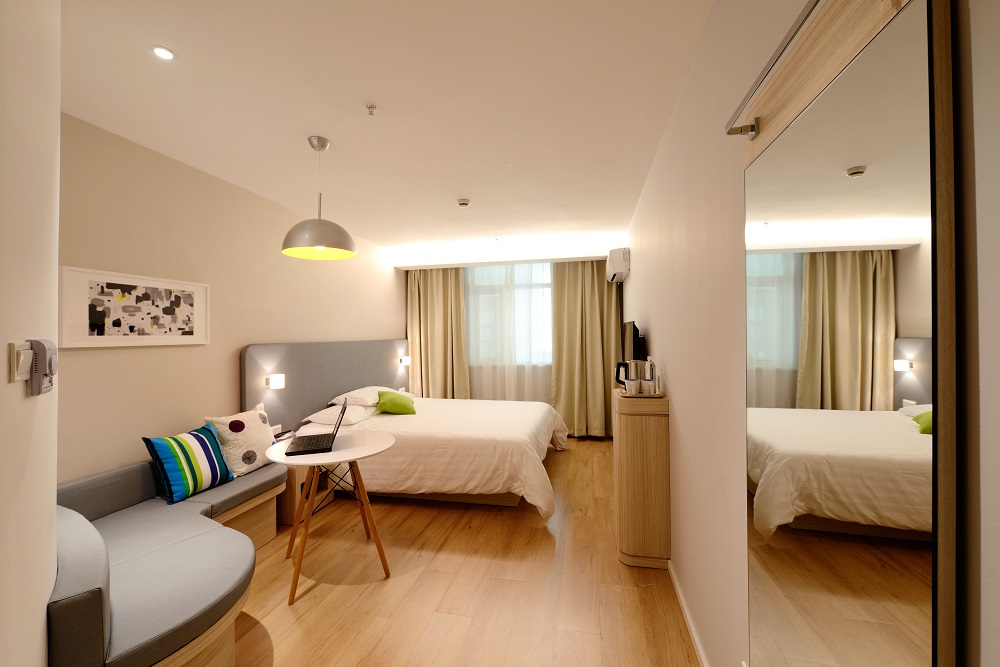 One of the benefits of luxury vinyl plank flooring is that unlike hardwood or laminate, it's waterproof and scratch-resistant. Wetness won't harm it at all, and liquids can be easily lifted with a mop or rag. Wood flooring can be scratched, dented, dinged, and marred, but vinyl plank flooring can resist that type of damage with ease. In fact, you would really have to try hard to damage your vinyl plank flooring, which means it can offer years of service without showing any significant signs of wear.
It's Pet-Friendly and Kid-Friendly
If you have kids or pets, you know that messes are just a fact of life. Whether that means frequently sweeping up tracked-in dirt, soaking up frequent spills, or mopping up around the water bowl, minding the messes made by kids and pets can quickly evolve into a full-blown job if you have hardwood flooring. After all, if you aren't quick to clean up behind your housemates, you can risk unsightly damage to your flooring. However, vinyl plank flooring offers you the best of both worlds, as you can get the appearance of hardwood with the hassle-free cleaning and upkeep of vinyl. Your kids and pets can be hard on your flooring with no ill effect.
It's Easy to Clean
Again, because vinyl plank flooring is waterproof and scratch-resistant, general cleaning and upkeep is simple. It can be swept or mopped easily. But when mopping, extra care should be taken to prevent slipping. It's also stain-resistant, which means even those spills that aren't immediately cleaned likely won't damage the look of your flooring. Spills can be soaked up with little more than a towel or mop, and most vinyl plank flooring can tolerate exposure to a full range of household cleaners.
If you are in the market for hardwood flooring but want to maximize your budget without sacrificing style or resiliency, consider speaking with a luxury vinyl floor contractor in Johns Creek about the many benefits of vinyl plank. To learn more things you should know about luxury vinyl plank flooring, contact Atlanta Floor One at (404) 578-0926.