Water-Based Polyurethane vs. Oil-Based Polyurethane

Hardwood is one of the best materials you can select for your home. It's a charming and classic flooring material that's incredibly versatile. It suits just about any home design aesthetic, while also lending everyday practicality that makes it a great investment. The

best local flooring company in Alpharetta can provide beautiful hardwood in a variety of colors, styles, and patterns.
But if you were to ask the best hardwood floor installers, they'd also inform you that hardwood floors are only as good as their finish. Unlike stone tile or carpet, hardwood relies on a good layer of finishing solution to lock in color, enhance its natural beauty, prevent stains and water damage, extend the floor's life span, and so much more. So then this may beg the question, "Which is the best type of hardwood floor finish?" There are two major options before you: water-based and oil-based polyurethane finish. Read on to learn the differences between the two and determine which may be more appropriate for your home flooring project.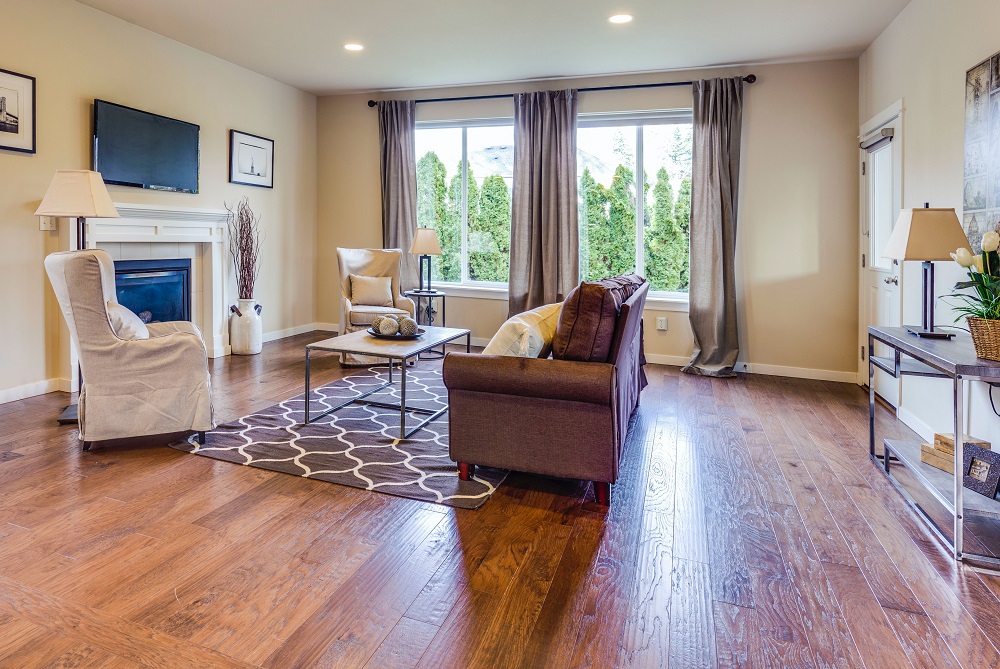 The Basics
Both oil-based and water-based polyurethanes are industry-recommended products for protecting hardwood floors. Polyurethane is an organic-based polymer, a chemical solution that has many applications, including giving wooden furniture a smoother and more comfortable feel. It keeps surfaces safe from stain-causing chemicals and superficial damage. But there are two major types of hardwood protectant: ones that are primarily water-based and ones that are primarily oil-based, each using a liquid substance to make the finish fluid enough for application and drying. While they're both practical for the same uses and long-lasting, swapping water for oil ultimately gives you a different product.
Appearance
Oil-based and water-based polyurethane finishes look fairly different. An oil-based finish has a darker, amber hue, which is excellent for bringing out color notes in a quality piece of hardwood. It will age gracefully, too, intensifying in color over the years. A water-based finish, meanwhile, goes on clear and remains clear. It's ideal for fineer hardwood that's naturally beautiful and detailed with visual notes that you won't want to alter.
Pros and Cons of Each
An oil-based polyurethane finish goes on thicker and doesn't need as many coats as water-based does. Its one major drawback is its odor. It releases a pungent and toxic scent during application, so wearing appropriate face protection is absolutely essential. If you've hired professional hardwood flooring installation, you should probably consider leaving the premises during installation. Also, it takes far longer to cure than water-based finish does.
As for a water-based finish, it may be more susceptible to scratching than oil-based. It's hard and durable, but scratches in the layer of the finish itself may be evident. However, a water-based finish doesn't have a strong or off-putting odor, so you won't need to leave during installation. Also, it dries faster and saves you money on installation or refinishing costs.
Cost
A water-based polyurethane finish is the more expensive product of the two. However, with price comes quality. A pricier water-based finish offers better protection and looks than a cheaper product.
Are you ready to give your home a style and functional boost with gorgeous hardwood floors? Call Atlanta Floor One today to learn more about our flooring selection, installation service, hardwood floor refinishing service, and other flooring expertise. We even offer the best selection of

laminate flooring Alpharetta if you want great style on a budget.