Types of Tile Floors for Your Home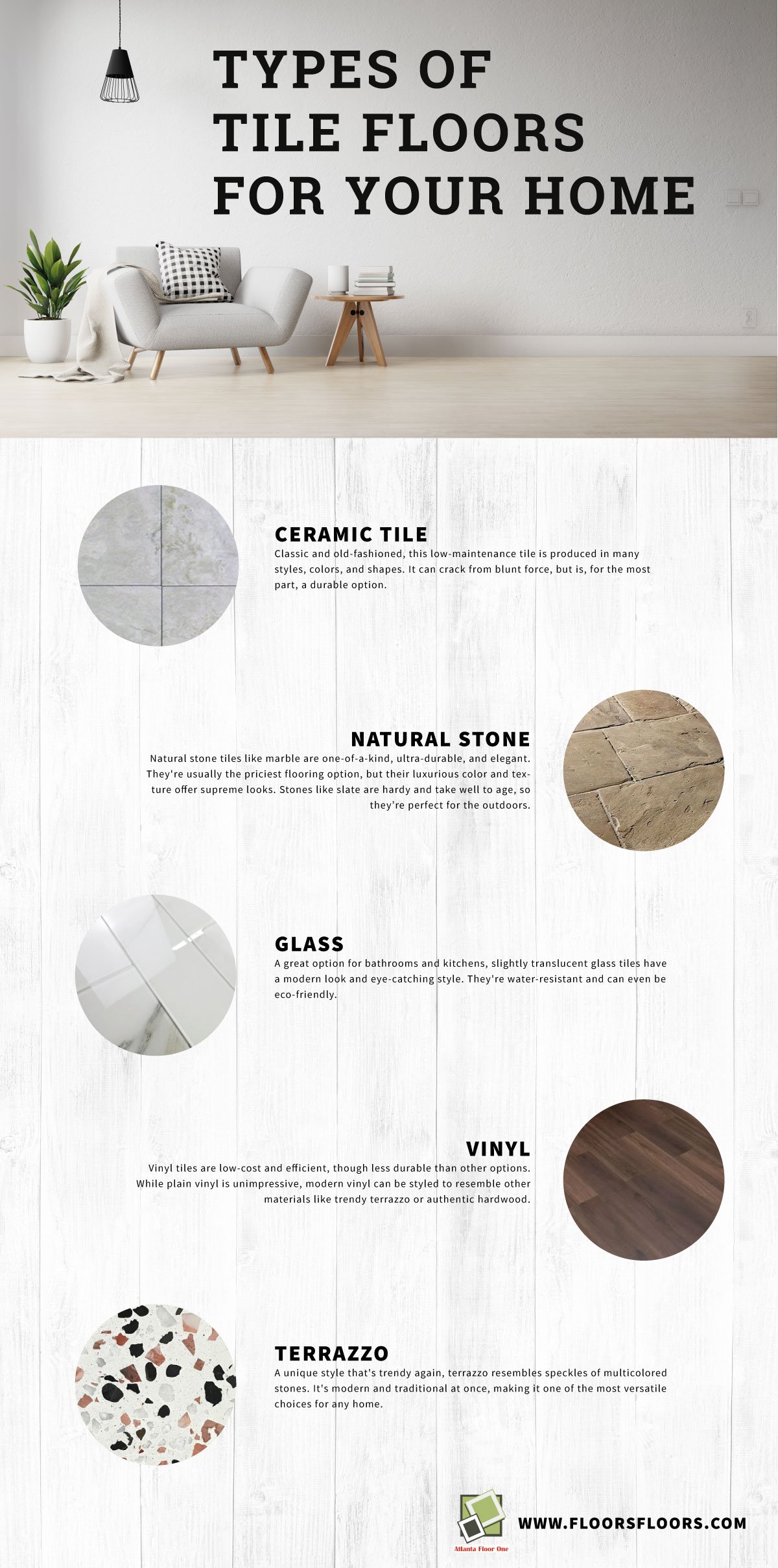 Ceramic Tile: Classic and old-fashioned, this low-maintenance tile is produced in many styles, colors, and shapes. It can crack from blunt force, but is, for the most part, a durable option.
Natural Stone: Natural stone tiles like marble are one-of-a-kind, ultra-durable, and elegant. They're usually the priciest flooring option, but their luxurious color and texture offer supreme looks. Stones like slate are hardy and take well to age, so they're perfect for the outdoors.
Glass: A great option for bathrooms and kitchens, slightly translucent glass tiles have a modern look and eye-catching style. They're water-resistant and can even be eco-friendly.
Vinyl: Vinyl tiles are low-cost and efficient, though less durable than other options. While plain vinyl is unimpressive, modern vinyl can be styled to resemble other materials like trendy terrazzo or authentic hardwood.
Terrazzo: A unique style that's trendy again, terrazzo resembles speckles of multicolored stones. It's modern and traditional at once, making it one of the most versatile choices for any home.