Tile Floor Installation Trends to Look Out For

Tile floors are known for being affordable, water-resistant, and long-lasting. But floor tiles are also a great design choice for any room in your home. This is especially true in 2020, a year that has given homeowners a bounty of unique and innovative design choices. In other words, tile floor installation in Alpharetta is a must this year.
If you're in need of flooring for a brand-new home or a replacement for existing floors–whether they're outdated and damaged–consider these options. Here are the top trends in tile floor installation that you need to know.
Tricking the Eye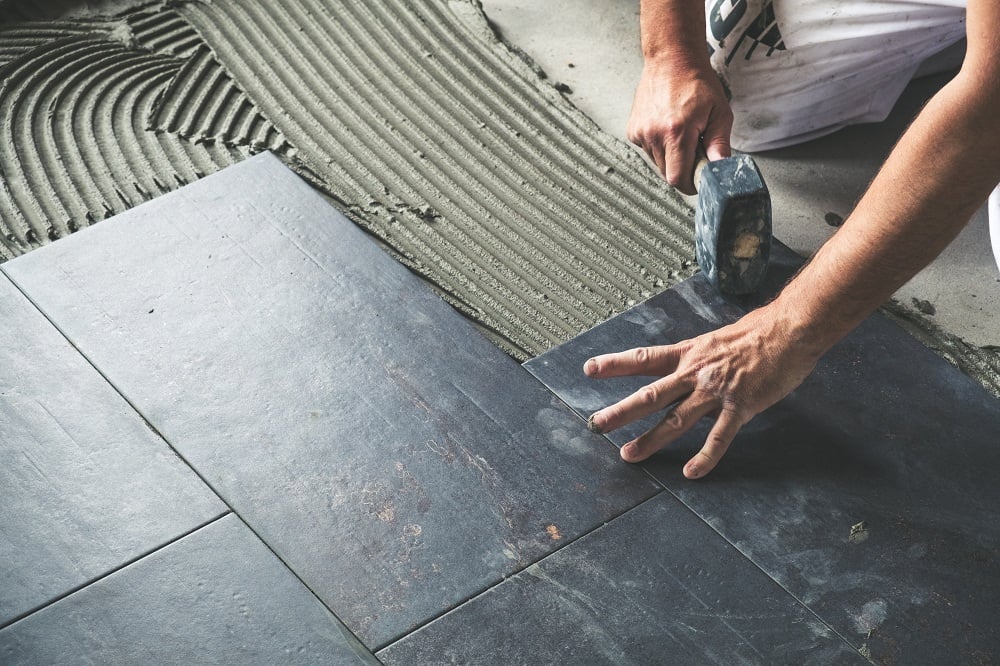 Tile doesn't have to look like tile. In fact, these painted surfaces made from a variety of materials like slate and ceramics can resemble just about anything. In 2020, people are taking notice of just how versatile this material can be. Trick the eye this year with tiles painted to resemble hardwood, plywood, cinder blocks, or even fabric! The best flooring contractor near you can install beautiful, surprising tiles on walls, floors, and even stairways!
Metallic Sheen
Always associated with the latest and smartest technology, metallic surfaces have a shiny texture and smooth look that never goes out of style. But in 2020, try giving a variety of surfaces a metallic touch with unique tiles. Gray stone tiles with a distressed look will give any kitchen wall or surface a smart, contemporary look.
Ask a tile installation company near you about the specialty tiles that they have in stock. A combination of quality materials and smart installation can help you achieve a sleek, metallic look in unexpected applications.
Updated Neutrals
A neutral floor tile doesn't have to be dull. If anything, 2020's trendy takes on neutrals are anything but. Explore choices like a high variation that include a mix of deep walnut brown and light pine brown in one tile surface. The color contrast is sure to make painted textures pop.
Meanwhile, a crisp white tile is a great choice to brighten up a kitchen or bathroom. Gray is one of the most in-demand wall paint and countertops colors, so brand-new, grayscale tile floors can help you complete a tight design scheme. Subtle and modern, muted floors have an intentionally softened look that will complement bold surfaces like kitchen appliances and countertops.
Classic Patterns Reinvented
Old-fashioned patterns like Mediterranean tiles are back in style, replacing subway tiles as the top choice for kitchen and bathroom backsplash. Intricate, patterned tile designs form the perfect backdrop to give a living room or home office wall fascinating texture and are sure to make any bathtub or shower surround look luxurious.
Meanwhile, patterns that were traditionally executed with other materials–like herringbone hardwood or mixed-width shiplap–are great layouts for installing tiles. The choice to substitute tiles is a fresh and modern choice that utilizes tile's hardiness. If you want to be truly adventurous, ask a tile installer to lay luxury tiles in a parquet design, a geometric layout that gives the illusion of cubes.
This year, try any combination of the above trends in your home. These stylish looks can update your home design and ensure it looks gorgeous for many years. Do you need top residential floor installers in Alpharetta? Look no further than Atlanta Floor One, the most experienced and trusted name in stylish home flooring. Call us today and tell us about your home design goals. We can provide the perfect floor to make your design dreams come true.