The Benefits to Ceramic Tile Flooring in Your Kitchen

If your kitchen interior hasn't changed since you started living there, you're due for a remodel. Spice up your space by making it fresher and more welcoming to you and your guests.
Replacing your flooring is an ideal place to start. After all, it's the foundation of your interior, and anything you redesign will be based on it. When it comes to this, the

best flooring contractor in Roswell recommends ceramic tiles. They're practical and have a sophisticated appeal that suits traditional and modern designs. Here are some of their benefits.
Easy to Clean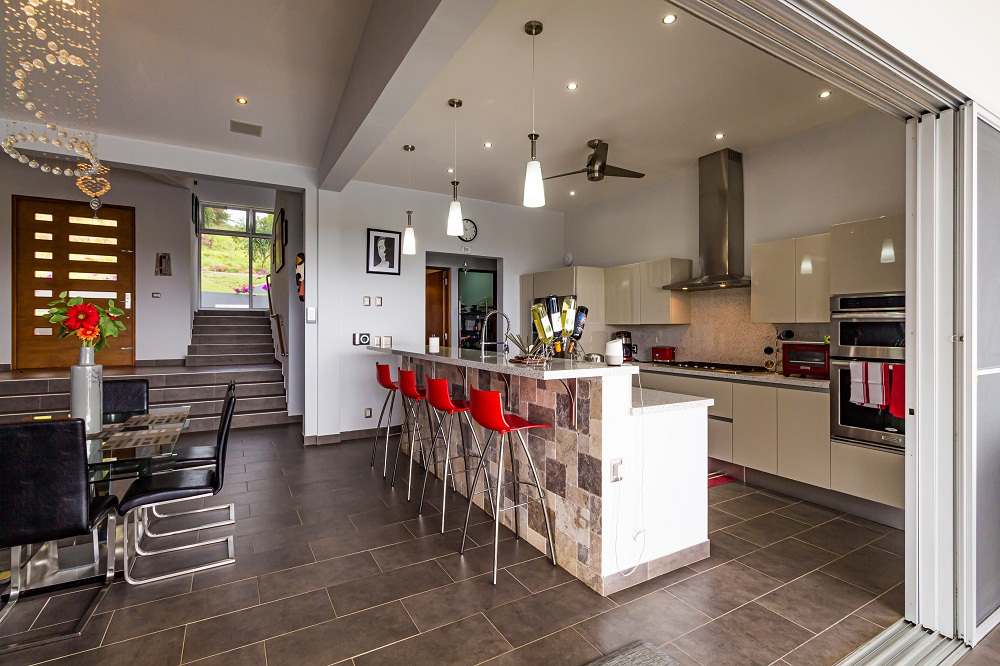 Ceramic tiles can be easily cleaned. They have a glazed surface, which dust, dirt, debris, and leftovers can't permanently stick to. This makes sweeping and mopping a breeze.
Also, they're not porous like wood or cement, making them resistant to the elements. You can mop them up as much as you want without worrying about damaging the material.
Finally, they don't absorb mold and bacteria. These organisms live on surfaces and make them appear dirty even if they aren't. Plus, they emit a funky smell reminiscent of musty basements. With ceramic tiles, you can be confident these tiny troublemakers won't be a problem.
Tough
Ceramic tiles are resilient to wear. They're made by baking a variety of clay, glass, and sand to create a dense and sturdy material. They're the top choice if you want flooring that will last for years.
This toughness comes in handy in rooms that have a lot of foot traffic, like kitchens, dining rooms, and living rooms. If you have a child, playful pet, or guest, they can walk around all they want without denting the surface.
Low Maintenance
Ceramic tiles are low-maintenance flooring. They're durable and water-resistant, which means you won't have to give them special care to preserve their form and appearance.
Also, since tiles aren't porous, you won't have to constantly reseal them. In fact, tile installers suggest applying sealants once every 4 to 5 years. That's a long time compared to the yearly maintenance required for other types of flooring like marble, wood, and cement.
Eco-Friendly
If you're conscious about your carbon footprint, go with ceramic tiles. Their raw materials are all organic. They're not manufactured in labs where deposits can harm the environment.
Also, they're recyclable. Manufacturers often re-use objects made of sand, glass, or clay to produce ceramic tiles.
You can cut your energy bills by using ceramic tiles, as well. They're natural insulators that don't absorb heat or get cold. This means you can reduce the use of your heater during winter and AC in the summer.
Wide Design Variety
Adding color to ceramics is easy. The manufacturer only needs to mix pigments with the raw materials before baking. The resulting products can come in various colors and designs that fit contemporary and industrial themes.
You can also mix the tiles to create a unique design that suits your taste. Whether you want flooring that consists of different colors or something that's either pure black or white, going with ceramic tiles is your best bet.
Ceramic tiles are an affordable flooring option. They're tough and have excellent resistance to wearing, which means they'll last longer. Also, they have an elegant appearance that doesn't look cheap. Head over to Atlanta Floor One for ceramic

tile floor installation in Roswell.