How to Choose the Right Tile for Your Bathroom


Renovating your bathroom tiles isn't as simple as it seems. From the tile size to color grade, every decision is important in completing a bathroom renovation that stands out. But don't worry, we'll help you to choose the right tile for your bathroom.
In today's piece, we'll be sharing five key pieces of advice that will help you pick the right tile for your bathroom project. They can offer tips on how to choose the bathroom tile or how to choose bathroom tile colors, size, etc. Without further ado, let's get started.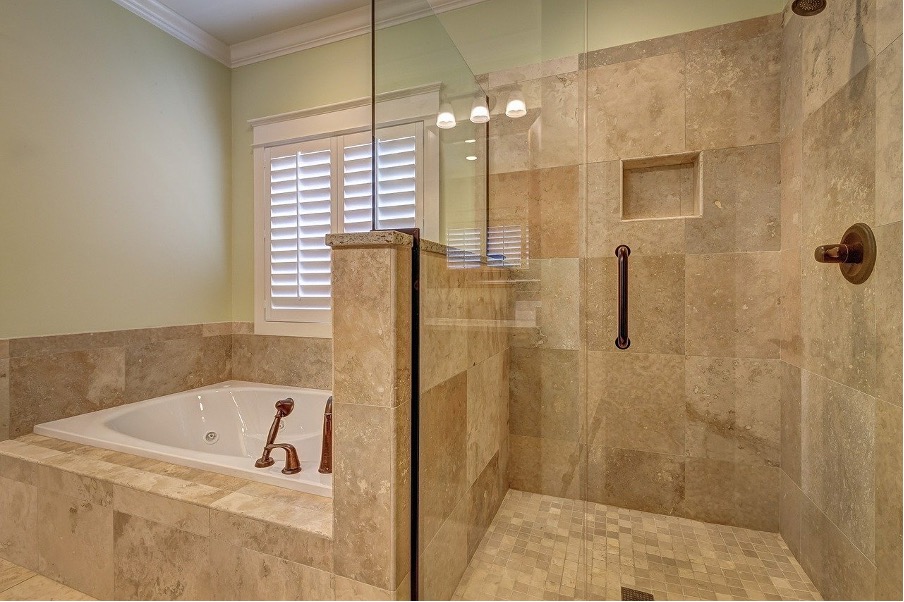 Your Budget Comes First
Before you seek the answer to how to choose bathroom tile, you need to determine your budget. As money comes first in nearly every decision we make in our lives, picking out a tile style is no different.
Without establishing your budget, you won't be able to line up your options properly. Once you have determined the budget you're comfortable with, you'll have a variety of options available to choose from.
Choosing Tile Type
Once you know your money boundaries, it's time to select a tile type. The most popular tile types are porcelain, ceramic, marble, mosaic, and limestone.
Porcelain tiles are elite; they are ideal for a long-term investment. Next up, we have ceramic tiles. Ceramic tiles are made from the same materials as porcelain, but they are less finely ground. Marble is the definition of luxury, and it's the ultimate tiling material. Beautiful, eye-catching, and versatile; marble tiles are an option to die for. Mosaic tiles, alternately, are tiny in size and can be easily crafted together to create extraordinary effects. Lastly, limestone is perfect if you want to give your bathroom a rustic, natural touch.
Other notable tile types are vinyl, pebble, terracotta, and glass. Choose one tile type from the options we have listed according to your style and budget preferences.
Choosing a Color
Now it's time to choose a color! Picking the right color can be different, and that's why you must look for an expert that knows a thing or two about colors and design. Although you can go on your own and pick the colors according to your preference, you may be disappointed if they fail to match.
You can look online for choosing the right tile color scheme that complements your bathroom. So now you know the answer to how to choose bathroom tile colors, let's move forward.
Analyzing Your Bathroom Space
Once you have selected the tile type and its color, it's time to choose the tile size. But to do that, you must analyze your bathroom space and pick the right tile size according to it. Back in the day, small tiles were the norm as they came in handy to customize the surrounding. But today, big and bold tiles are used even in small spaces to create the illusion of a bigger space.
You don't have to go with the flow or the trendy choice. First, analyze your bathroom space and then pick the size that truly complements your style, your home's style, and your bathroom's décor.
Need flooring services or advice? Contact

Atlanta Floor One by calling 404-578-0926.