Common Types of Wood Used for Hardwood Flooring


Are you replacing your hardwood flooring and looking for different hardwood flooring types of wood? If so, you have come to the right place. Today, we'll be covering a handful of woods that are used to craft hardwood floors. Stay with us to learn the answer for what is the best types of wood for hardwood flooring.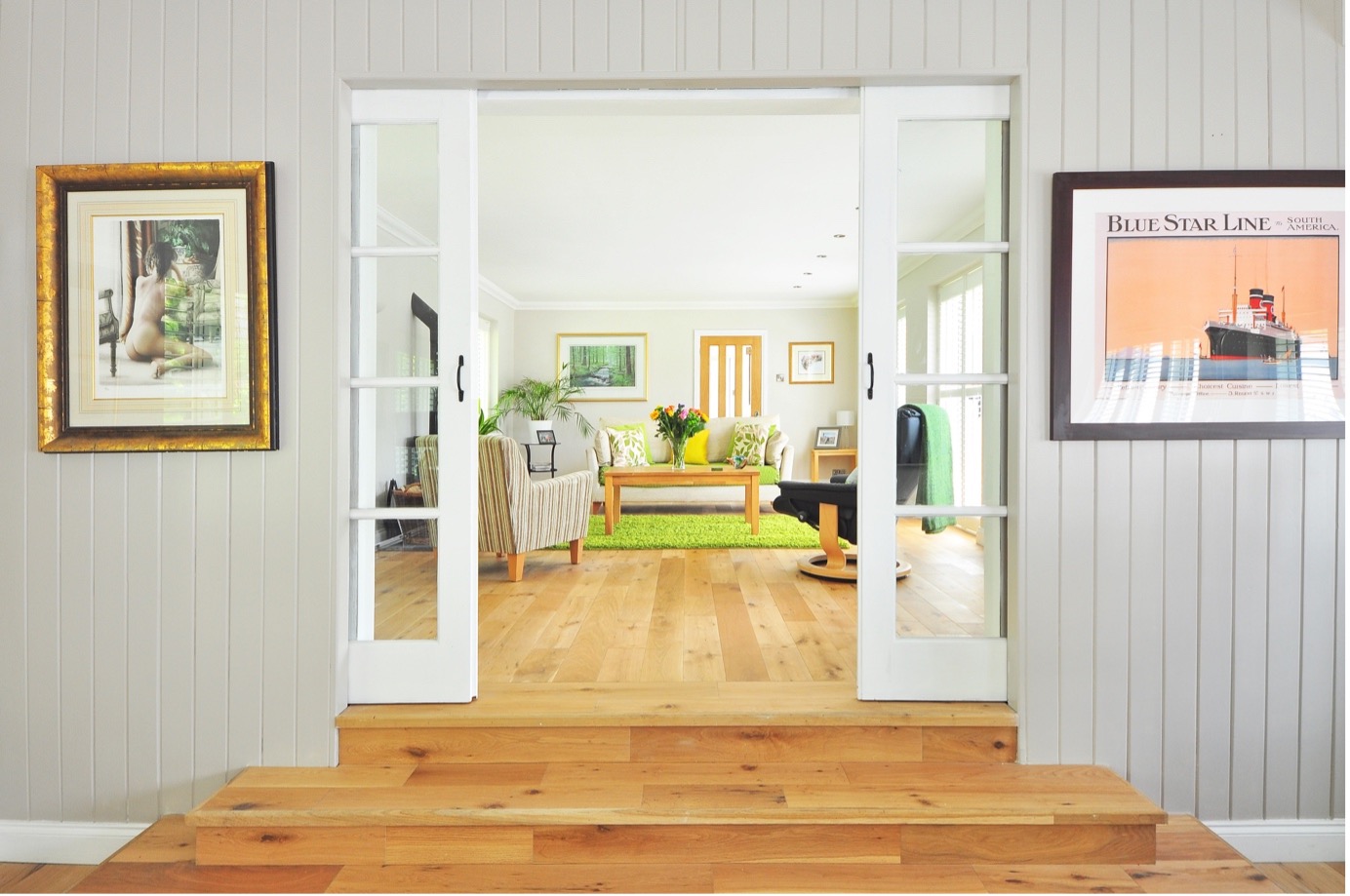 Oak
Oak tree wood is one of the most common hardwood flooring types of wood worldwide. What makes oak wood stand out is its high resistance to scratches, dents, and other external pressure.
Thanks to its density and versatility, oak hardwood flooring is easy to maintain and doesn't require extra management. Although oak hardwood flooring is expensive, the feel of its hard and grainy pattern is to die for. Fun fact! Did you know oak is known as baloot in Hindi?
Maple
Don't let the light color and glossy finish of the maple wood fool you, as it's one of the most durable woods used for hardwood flooring. Maple promises resistance to heavy impacts, scratches, and almost every casualty you can throw at it.
Two main selling points of maple are its durability and uniform texture. Maple hardwood flooring can complement pretty much any color scheme and it can swiftly meld into any environment to make it look great.
Cherry
Highly regarded for its warm, dark hues and smooth grain pattern, cherry is one of the most beloved hardwood flooring types of wood. Cherry wood provides a neat and tidy look along with dark color schemes and a sanded yet soft finish.
Cherry wood is soft and prone to scratches. But don't get us wrong here; cherry wood is specifically used to provide a smooth feel when walking. Although cherry wood has its draw-backs, no other wood type can beat it to serve a naturally dark color tone.
Mahogany
If you are looking for that luxurious and premium feel, mahogany wood will not disappoint you. Although most younger generations typically don't prefer mahogany to other types of wood, it's the most common choice among older generations.
Mahogany wood is durable, water-proof, and long-lasting, but note that mahogany is ultra-expensive. If you are on a tight hardwood flooring budget, then mahogany wood isn't for you.
Pine
Pine is one of the most affordable wood options when it comes to hardwood flooring. Pine wood is soft and durable enough for all kinds of weather.
Just like fine wine, pine ages perfectly. Over the course of years, pine wood takes on some change and has a beautiful appearance. And that's one of the top-selling points of pine in terms of hardwood flooring. Fun fact number two: pine is known as devadaar in Hindi.
Hickory
Last and certainly not least, hickory is one of the most durable hardwood flooring types of wood. Hickory wood is praised for its resistance to wear and tear and its eye-catching medium tan to light red-brown color.
The natural beauty and dramatic grain patterns of the hickory wood make it one of the best contenders for hardwood flooring. Hickory's biggest downside is its hardness; it makes cutting difficult, which leads to higher cost of installation.
Need flooring services or advice? Contact

Atlanta Floor One by calling 404-578-0926.