Everything You Need to Know about Hardwood Flooring Installation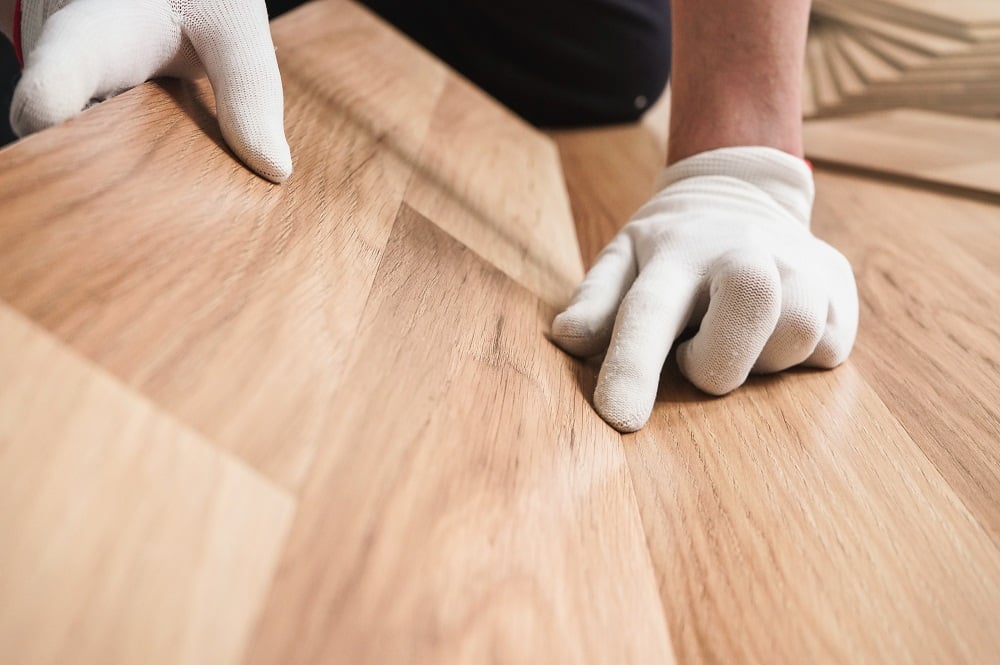 Hardwood flooring has an aesthetic all its own. Not only does it add warmth and look amazing, it feels solid underneath your feet when you walk on it. It's the perfect choice for renovations and initial installations, whether it's in a bedroom, living area, or dining room. Solid hardwood flooring increases the value of your home and lasts longer than some other types of flooring. The secret to beautiful floors starts with a professional hardwood floor installation service in Cumming.
Solid, Pre-Finished, or Engineered Hardwood Floors
The beauty of a solid hardwood floor is that, once it starts to lose its luster or looks worn, it can be refinished. People with allergies prefer solid hardwood floors because they don't trap allergens, mold, or dust as carpet does. Plus, there's no worry about emissions from chemicals like methane. Pre-finished solid hardwood has been sanded and sealed at the factory, while unfinished solid hardwood is sanded and sealed after installation. Engineered hardwoods have a plywood base and are pre-finished. Once installed, you can walk on pre-finished hardwood or engineered floors right away. Solid hardwood floors can take a few days to dry before you can walk on them.
Skip the DIY Route
When it comes to hardwood flooring restoration or installation, it's best to save your DIY skills for other projects. Wood flooring installation requires expertise and experience to achieve a long-lasting, visually appealing, and durable floor. Professionals have the equipment needed, understand the effects of the local climate and weather patterns, and can get the job completed quickly, in most cases.
Ask Questions
Professional hardwood floor installers will sit down with you, discuss your flooring needs, the timeframe needed, and provide a free estimate of the costs before they start any work. Asking questions not only protects your vision and expectations of the finished flooring, but the information also provides a clear objective for the installer. Once you agree to hire the installer, always ask for a written estimate that includes a cost breakdown of the materials and the labor, as well as the anticipated schedule for the floor's completion.
Preparation Is Everything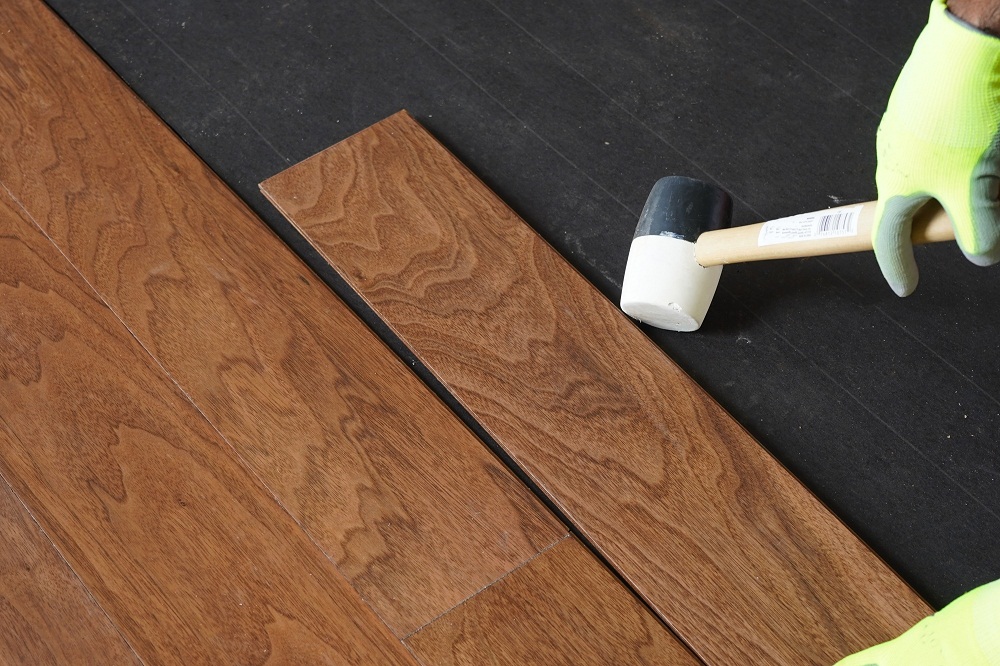 The sub-floor underneath your current flooring is usually concrete or wood. The surface must be level, so the installers may need to do some prep work to fix any issues. This aspect of the installation should be addressed during the consultation, prior to any work being done. Beware of floor installers who don't do any prep work on the sub-floor. Some companies perform this step unless it is specifically addressed beforehand. Hardwood flooring is an investment. Poor installation can quickly diminish the beauty and longevity of your new floor.
How Long Will It Last?
If you take care of your newly installed hardwood floor, it can last a lifetime. A quality installation goes a long way to ensure it does. Natural hardwood floors tend to last longer than engineered hardwood floors simply because they contain more wood. The thickness and quality of the engineered hardwood planks can offer a clue to their longevity. High-quality, thinner ones are expected to last between 20 and 30 years, while thicker ones can last between 40 and 80 years.
If you are considering hardwood flooring for your home, Atlanta Floor One in Cumming, GA, can provide a professional, superior installation at a competitive price. We also provide a hardwood floor sanding service and hardwood floor refinishing services in Cumming. Our goal is to offer the highest-quality materials along with excellent customer service for each and every installation. Learn more by visiting our website or call us to set up a consultation today.