How to Install Wide Plank Flooring


Wide plank flooring is a rather popular choice for most homeowners now. Stylish, clean, and easy to work with, there's little wonder why it's so highly rated.
More than the aesthetic appeal, wide plank flooring is efficient, durable, affordable, and requires low maintenance.
Due to its wideness, there's more chance of it showing off the naturalistic feel of the wood. However, proper installation matters.
So, to answer all your questions about how to install wide plank flooring, we'll be covering the installation process flooring professionals go through to install wide plank flooring.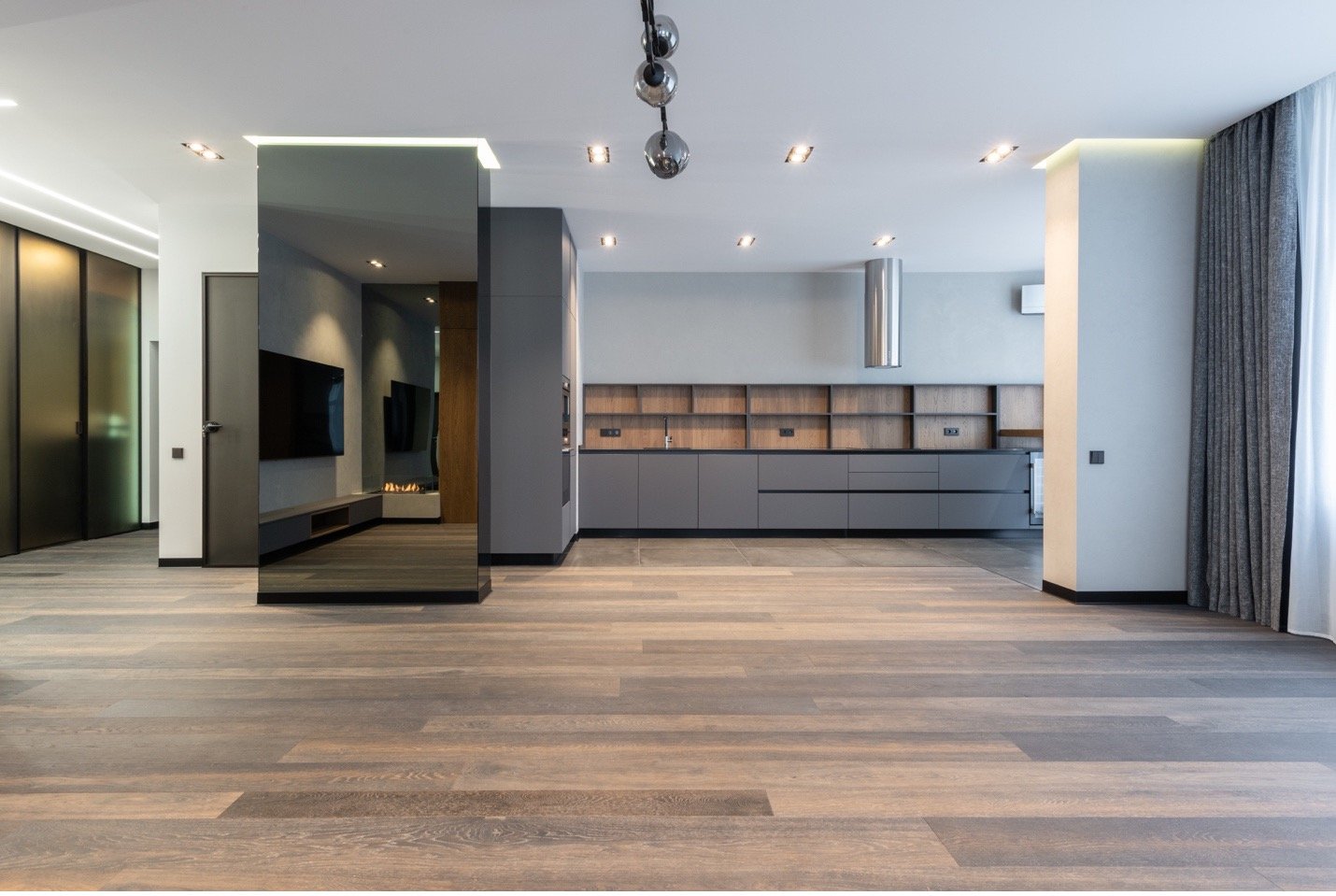 An Overview of Wide Plank Flooring Installation
In recent times, the actual standard plank for flooring measures somewhere between 6 and 20 inches in width. Residential spaces aside, more and more commercial settings now have the wide plank flooring adding value to their businesses.
Steps in Wide Plank Flooring Installation
Wide plank floors have a special mode of installation which requires quite a bit of concentration and the hands of an expert. These steps include –
Preparation
Preparation determines the final installation time. Have your tools checked and ready to prevent damages to timely installations.
Key tools include –
A moisture meter for wood as well as for the floor checking;
Adhesive to secure the plank floor against the foundation;
A pneumatic nail gun, to support the planks together with the adhesive.
Acclimation
Wide plank flooring will settle in well on a floor with the right moisture measurement that suits it. Consider the relative humidity of the subfloor and plank floor. Generally, this should be between 30% and 50%. A temperature range of 60oC – 80oC will suffice. This ensures the conditions are ideal for installation. Otherwise, expect the floor to cup, gap, and squeak.
Consider the Subfloor/Foundation
Some home floors cannot hold certain kinds of plank floor. You may think it doesn't matter; besides, there'd be some nailing there and bonding here. That will be to your detriment, later.
However, learning of your floor's taste makes the difference. For instance, a plywood subfloor would require adhesive and nails to keep the wide plank floor intact. For concrete slab, adhesive can be used.
Fastening Procedure
Place the planks, leaving a ¼" gap between the floorboards and end walls so that the woods can expand without cupping as seasonal dimensional growth takes place.
For a home with a concrete slab, an adhesive may be used to secure the flooring; one with a moisture vapor barrier incorporated into the formulation. This is an excellent way to prevent moisture from peeking through the concrete.
On a closer look, the 'HOWs' to installing the wide plank flooring seem easy, so much that all you might need are the tools and the guide. However, a professional contractor is a necessary option to ensure a perfect job is done.
Suppose you need to get your installation done in a jiffy with a good hand, look no further than Atlanta Floor One.
With Atlanta Floor One, you shouldn't have to look beyond this guide. With over 19 years of experience in the hardwood flooring business, we are committed to providing top-of-the-line flooring services that exceed customer's expectations.
All you need for your floor's beauty can be found at

Atlanta Floor One. Reach out to us now.