An Overview of Types of Wood Floors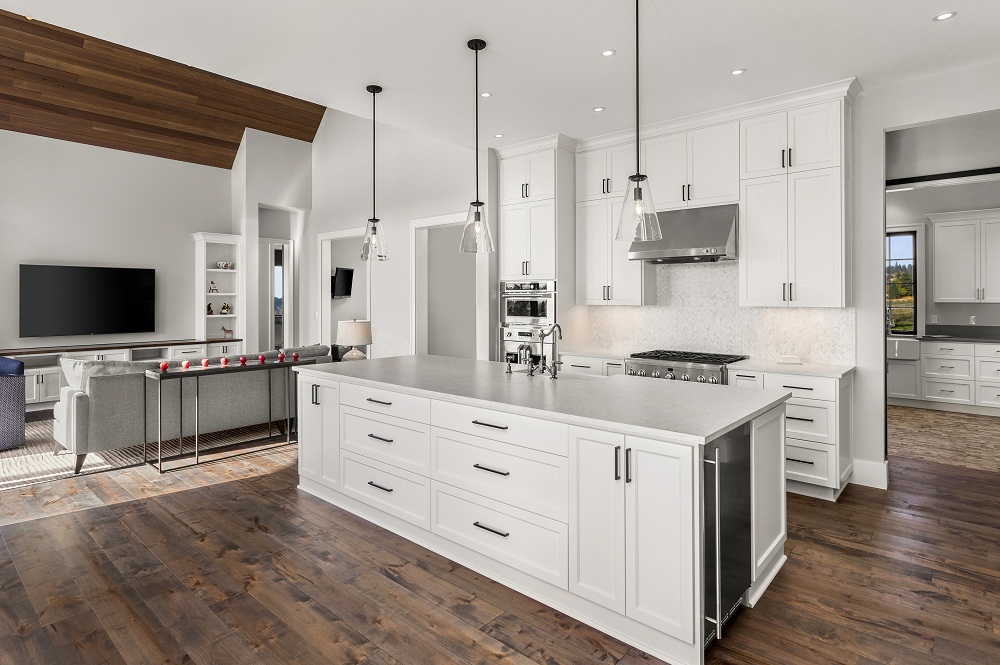 Engineered flooring splits the difference between hardwood and laminate and, as a result, it possesses some of the strengths found in both types of flooring. Engineered flooring is made from real wood layers that are glued together. A layer of finer wood with the desired appearance is added to the top of the other layers and is sanded and finished to replicate the look of hardwood. The top layer is usually 4 mm in thickness, which allows it to be sanded and refinished several times during the life of the flooring. It's less expensive than true hardwood, but it's more durable and attractive than laminate flooring. It also has superior stability, which means it isn't impacted as dramatically by environmental factors such as humidity and temperature.
Bamboo Flooring
Though technically bamboo is a type of grass, floors made from it are still considered a form of wood flooring. Bamboo fibers are placed under great pressure to form boardlike flooring planks. Bamboo flooring offers a sustainable option for those who are concerned with protecting the environment. It also resists moisture better than almost any other type of natural flooring material. Bamboo flooring is resilient overall, but it's softer than true hardwood and is more easily scratched and dented. It's also more expensive compared to the other types of flooring mentioned above.
Whether you decide to install hardwood, bamboo, engineered, or laminate flooring in Roswell, make sure you understand the pros and cons of each type and choose accordingly. To learn more about the different types of wood flooring, contact Atlanta Floor One at (404) 578-0926.