Why You Should Choose Hardwood Flooring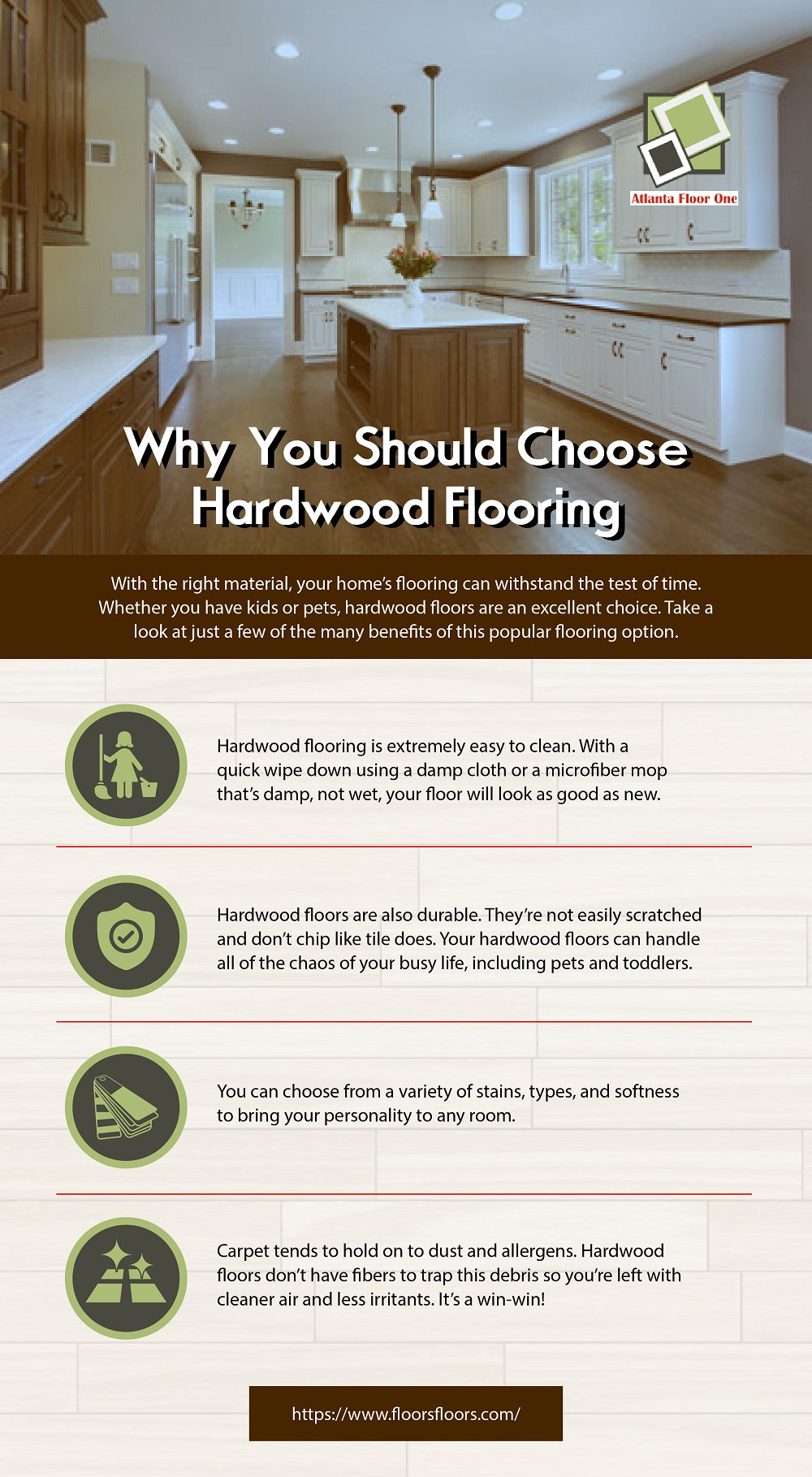 With the right material, your home's flooring can withstand the test of time. Whether you have kids or pets, hardwood floors are an excellent choice. Take a look at just a few of the many benefits of this popular flooring option.
Hardwood flooring is extremely easy to clean. While carpets stain easily and the grout in tile can soak up spills, hardwoods can withstand the mess of a family. With a quick wipe down using a damp cloth or a microfiber mop that's damp, not wet, your floor will look as good as new.
Not only are hardwood floors easy to clean, but they're also durable. They're not easily scratched and don't chip like tile does. Your hardwood floors can handle all of the chaos of your busy life, including pets and toddlers.
There are so many options to choose from when looking for a hardwood. Whether you're a fan of midcentury modern or you're looking to create a rustic farmhouse look, there's a flooring color and grain that will match. You can choose from a variety of stains, types, and softness to bring your personality to any room.
Did you know that putting hardwoods throughout your home could improve your family's air quality? Carpet tends to hold on to dust and allergens. Hardwood floors don't have fibers to trap this debris so you're left with cleaner air and less irritants. It's a win-win!
If you're looking for the perfect flooring option for your home, look no further than Atlanta Floor One. Whether you're looking for laminate or real hardwoods, we have a variety of colors and styles to ensure that you get exactly what you want! We provide installation and repair services as well, making us your one-stop shop for all of your flooring needs. Not sure which flooring option is right for your space? Consult with one of our expert designers to find the right tone, shade, and material that match your family's lifestyle. Learn more about your options by visiting our website

www.floorsfloors.com today.