When to restore hardwood floors

Hardwood floor restoration is often not at the top of a home improvement list because most people are not sure about the right time to restore hardwood floors. Like all flooring materials, wood loses its luster over time due to foot traffic, water damage, and sun bleaching. No matter how many square feet of hardwood floor restoration you need, the beautiful results are worth it.
Our Atlanta Floor One team explores six easy considerations for when to restore hardwood floors.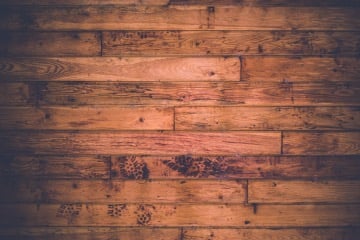 #1 Resurfacing
If you check your hardwood floor for scratches and dents, you may discover a lot of damage or notice that some patches lack water-based polyurethane protection. Hiring a professional like Atlanta Floor One will solve the problem of any minor scratches or dents. We will sand and refinish the wood or apply a simple recoat where needed.
#2 Water Resistance
One easy way to tell if you need hardwood floor restoration services involves placing a drop or two of water on the surface. Take a spoonful of water and slowly pour it onto a high-traffic area of your floor. The coating still protects the boards if the water beads, but any water absorption indicates an immediate need for hardwood floor restoration services from our experienced wood floor restorer.
#3 Lasting Color
Are your hardwood floors starting to change color? It is a clear sign that your home is ready for hardwood floor restoration. Wooden floors absorb water, which oxidizes the hardwood then turns it gray. You might save the flooring if you sand it down to the bare wood layer and apply the stain and protectant, but blackened boards will likely need replacement.
#4 Sun Protection
Bleaching is one of the most common forms of hardwood floor damage, which is why most polyurethane topcoats offer UV protection. When the finish dries, it acts like sunscreen to protect your wooden floor from damage. Reapplying the topcoat regularly will ensure your floor retains its original beauty, even after years of sun exposure.
#5 Natural Flexibility
As your hardwood floor swells and shrinks with the changes in temperature or humidity, it forms gaps between individual boards. It is best to leave narrow gaps alone because they provide enough space for the natural wooden boards to expand and contract without cracking. However, wide gaps require immediate hardwood floor restoration service from our Atlanta Floor One wood specialist.
#6 Easy Maintenance
Many homes already contain hardwood floors upon purchasing the property, and a clear understanding of the maintenance requirements will keep it looking its best. When you install new hardwood floors, we inform you that the surface needs sanding and refinishing every ten to fifteen years. If you haven't had our professionals look at your floors in over a decade, give us a call.
You can extend the refinishing by several years if you have our team reapply a polyurethane coating annually—ask us about our maintenance packages to keep your hardwood flooring looking beautiful year-round.
Do you need a hardwood floor restoration in Atlanta, GA? Call Atlanta Floor One at (404) 578-0926 or connect with us online as the most trusted flooring company in the area.