Types of Bathroom Accents

There are many different reasons to choose vinyl plank flooring, whether you are a fan of the way it looks or simply feel like it fits your lifestyle the best. Vinyl plank flooring remains one of the most popular choices for homes, offices, business, and more.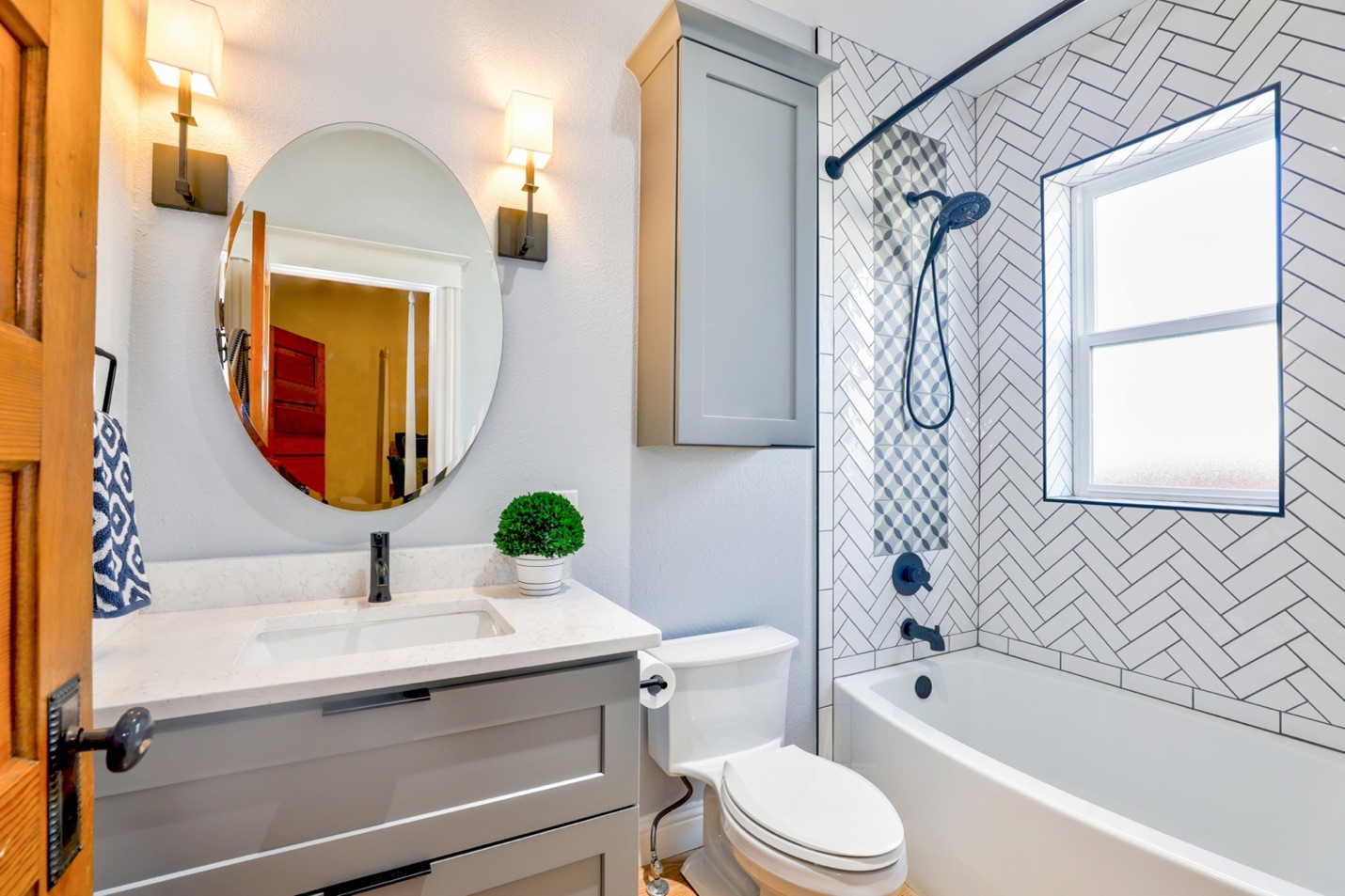 But even if have decided that you want a shower accent tile, your job isn't over. There are thousands of options on the market, each one offering an entirely different design. Beyond the design, different tiles also absorb different amounts of water. Depending on a tile's finish, it may or may not be impervious to water.
Choosing the perfect accent tile can be difficult, but we're going to make the decision easier by going through four of the most popular options.
Types of Accent Tile
Subway Tile
Subway tile is a versatile accent tile. Designers have used it for decades – one can even say this tile is timeless. You can get it in countless colors and patterns, which allow you to use your creativity to completely transform your bathroom. For example, using contrasting colors on one end of the room will stand out.
Glass Mosiac
Another excellent shower accent tile is glass mosaic. Homeowners can make breathtaking yet effortless designs by using it to add a bit of color or shine to their bathroom. You can add a strip on one end of the room or make a framed accent.
Metal
A metal accent tile doesn't often come to mind as an immediate choice, but it is a great option. This shower accent tile comes in a wide range of finishes and bases. For example, you can get a resin tile in a copper finish or a solid metal tile in a bronze finish. Either way, your bathroom will look fabulous once you're done.
Decorative
A decorative shower accent tile looks like a tile with a pattern or image. Tiles with birds and leaves are incredibly trendy these days. A decorative accent is striking and elegant. You can use these tiles to make a frame or alternate them with another tile in a personalized design.
How to Choose the Right Color
Your accent will stand out and be the first thing people see when they walk into your bathroom, so you must get it right. Once you pick an accent tile, you have to choose a color, and this step is equally as vital as the first one.
Look at different colors and compare your options. Never pick a color without seeing what the tile looks like. Dark blue in one store can mean a completely different thing in another. Also, always balance your bold colors with neutral colors.
Most people lay down basic elements before they play with accents. However, if you see an accent you adore before you've laid the base for your bathroom, get the accent tile. You can build around it.
Need Help with Installation? Contact Us!
After you've picked your shower accent tile and color, you have to install it. And that's where we come in. With almost 20 years in the business, we know how to do the job. Whether you have a simple job or a more ambitious one,

contact us, and we'll help you out.