How to Clean Bathroom Tile


Some homeowners understand exactly how to clean bathroom tile, while others might not know the right bathroom tile cleaner to choose. There's a big difference between a dazzling clean bathroom and a dirty bathroom – and a dirty bathroom can send a terrible message whether it's at a home, business, vacation home, or rental property.
Homeowners and business owners should understand how to clean bathroom tile and do so regularly. No one wants to have friends or family come over only for them to comment on the cleanliness of the bathroom. If you are serious about cleaning bathroom your tile, continue reading on for some great tips and advice on getting the most sparkle out of them.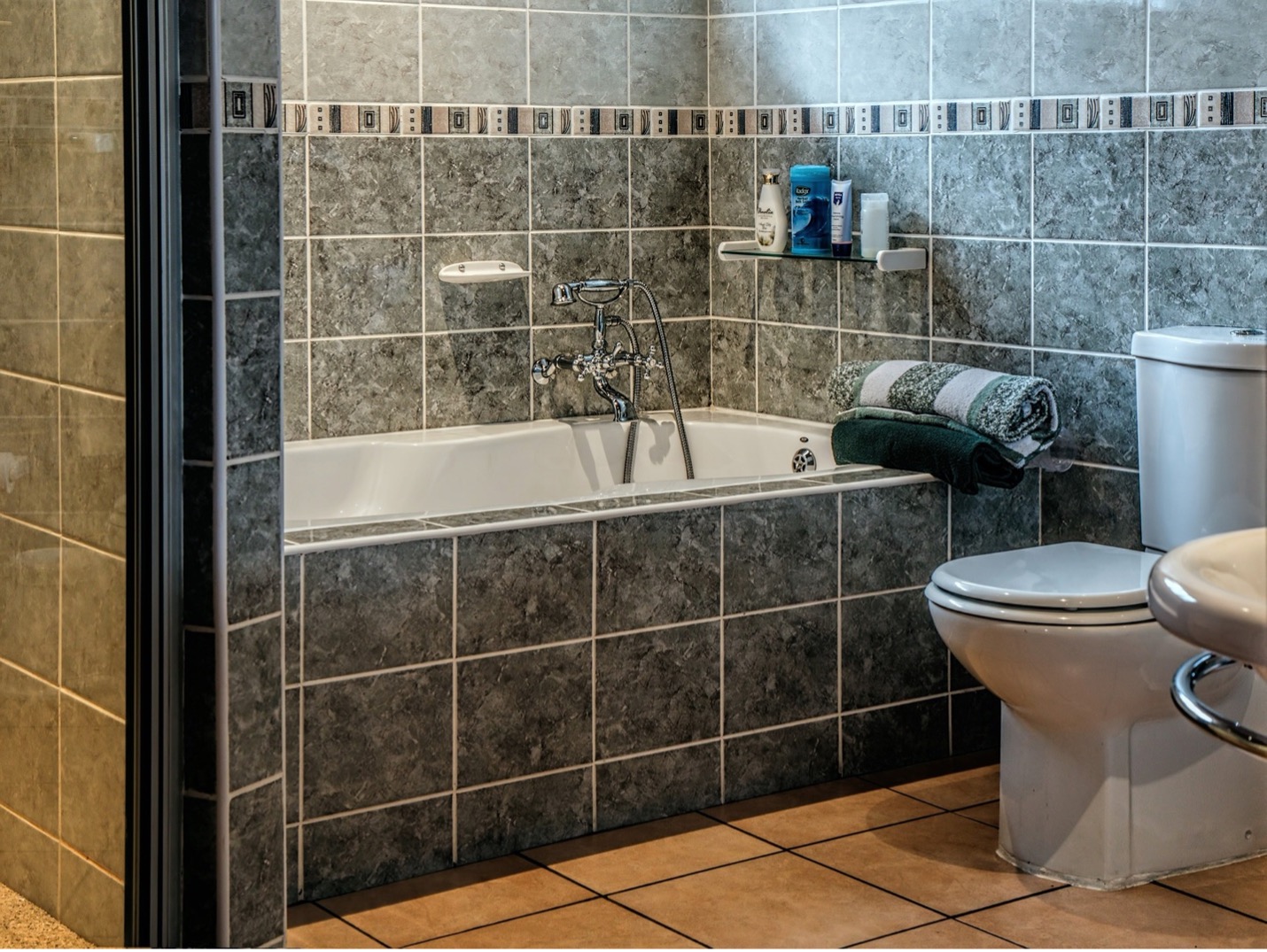 Use Steam
If you want to make sure that you know how to clean bathroom tile, why not make it as easy as possible? One of the best things that you can do before purchasing a bunch of bathroom tile cleaner is to spritz water on the tiled floors and walls.
Then, crank up the hot water in your shower until the entire bathroom steams! This is a great way to help loosen up any dirt and start the process. Twenty minutes of steam can make a bigger difference than finding a particular brand of bathroom tile cleaner.
Cleaning the Grout Lines
One of the most forgotten parts about understanding how to clean bathroom tile is to pay close attention to the grout lines. It will take nothing but some water and effort to help clean these grout lines, and it might take some time to make sure that you are getting rid of any dirt and grime on the grout lines.
What tools do you need? Well, the beauty of this part is that you don't need a fancy bathroom tile cleaner – just hot water and a bristle brush. If you don't feel like using a bristle brush, you may want to consider purchasing a grout brush.
It should be noted that not all grout is created equal, as it might be made of different materials. It might take longer to clean your grout lines depending on the kind of grout in your bathroom. Homeowners should also make sure that they seal their grout at least once a year, and this is integral to finding out how to clean bathroom tile.
Bathroom Maintenance
One of the best things that you can do in terms of understanding how to clean bathroom tile is to think about your daily routine. You might want to keep a brush or a microfiber cloth near the shower to wipe down any wet tiles right after you shower. If you notice that certain areas of your bathroom are getting dirtier than others, consider laying down a rug to protect those areas from dirt, debris, or grime.
Some individuals may want to consider opening a window in the bathroom so that it can get less humid quickly, which could help keep your bathroom clean in the near future. Specifically, this is a great way to prevent mold growth. If there's no window to open, consider using an exhaust fan for 10-20 minutes instead.
Still have questions about caring for your bathroom tile? Reach out to Atlanta Floor One, your experts on all things flooring, at

our website or by calling 404-578-0926!