What is Wide Plank Flooring?

Wide plank flooring describes a group of solid wood floors sold in planks. These are usually wider than the average 2 to 4 inch wide boards that are popular in the flooring market.
Unlike their narrow counterparts, wide plank floors have a way of evoking a feeling of quality, craftsmanship, and beauty that is unmatched.
When it comes to wide plank flooring, the first question that needs to be answered is – what is wide plank flooring, and how wide does a floor plank have to be to qualify as a wide plank floor?
Here's your answer –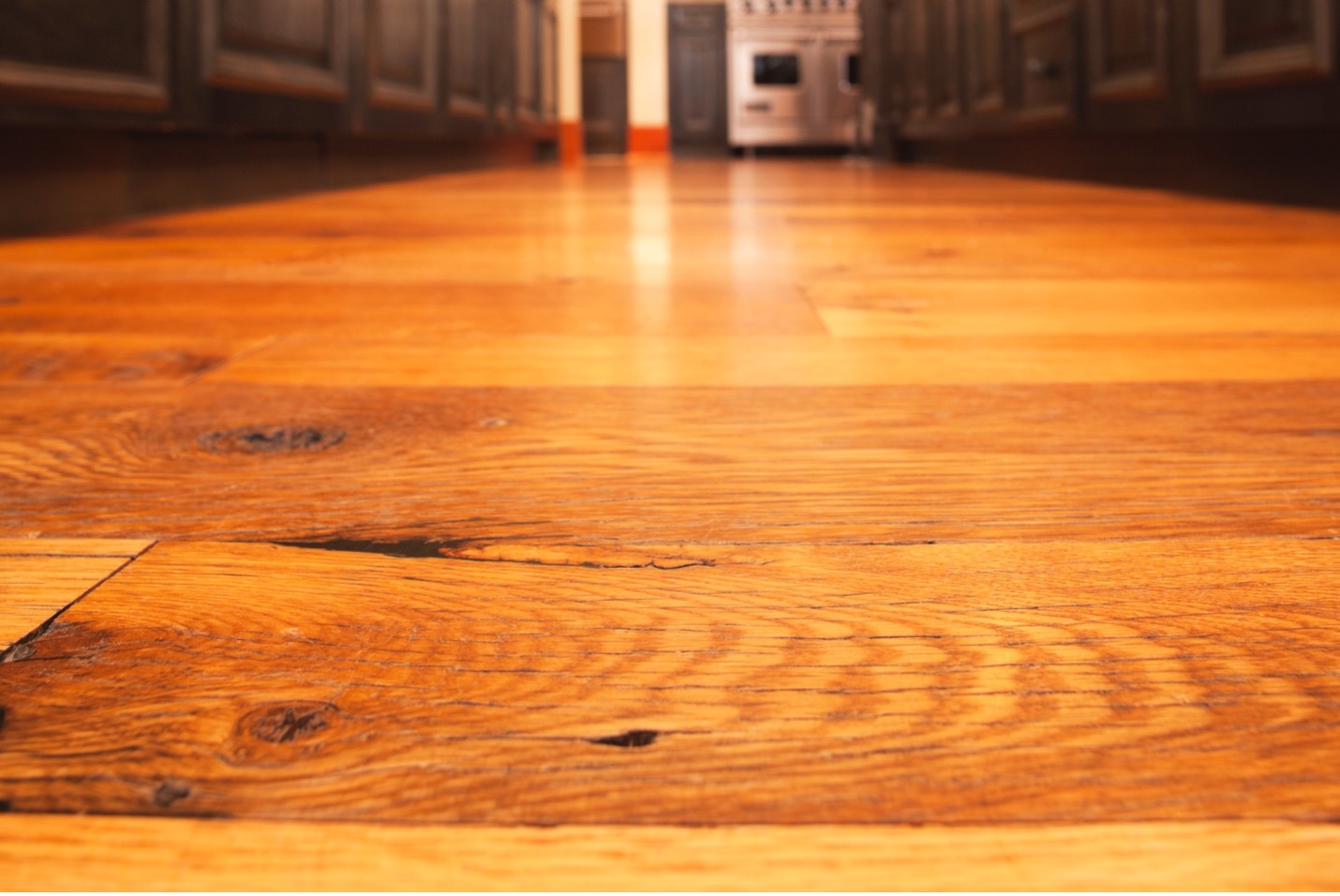 There has been a growing trend in the flooring market over the past few years with wide plank flooring becoming more popular.
The exact figure that denotes wide plank flooring varies between manufacturers. While some label theirs as wide plank flooring when it's above 5 inches in width, others work with higher figures.
Generally, this is usually somewhere between 6 and 20 inches. To compare, narrow plank floors are often about 2 to 4 inches wide.
Pros and Cons of Wide Plank Flooring
Let's take a look at some of the pros and cons of installing wide plank floors in your home.
PROS
It is aesthetically pleasing
This flooring has this look about it that works great if you're looking to create a rustic or traditional space.
Also, due to their width and size, they tend to highlight the grains and textures in the wood, bringing out its natural beauty.
This feature is cherished by designers and homeowners alike as it adds a rugged charm to a room that cannot be achieved with a carpet or any other floor.
It creates the illusion of more space
As a result of their width, it makes a room feel larger and more spacious than it actually is. It also livens up the room a bit.
Ease of installation
Wide plank floors are pretty easy to install. This is because there are fewer planks to install, thanks to their larger width.
Generally, it takes less time and effort to install, especially when handled by a professional, thereby reducing the cost of labor.
Easy to clean
Wide plank floors are quite easy to clean compared to other hardwood floorings. You just have to observe a few simple rules including –
• Avoid any heavy-duty chemical cleaners
• Vacuum and mop the floor regularly with minimal water
• Check with the manufacturer to determine the most suitable cleaning products for your floor as different wood species have different maintenance requirements.
CONS
Regardless of these benefits, there are some drawbacks to look out for when choosing this floor for your home including –
Not great for small spaces
Wide plank floors can make a small room feel cramped. They look better in large rooms as the large space will help draw attention to the wide flooring, making it more visible and revealing its beauty.
They are affected by certain temperatures
Wide plank floors, just like any other wooden floor tend to shrink or expand with temperature changes and humidity levels.
These changes are more noticeable in wide planks as they do not have as many seams or narrow boards as the strip floors, although this effect can be reduced with the help of a floor installation service and a suitable sub-flooring. Either way, it's best to avoid putting wide plank flooring in high humidity areas.
Don't allow those drawbacks to stop you from having a floor installation service install this lovely flooring in your home. If you're considering wide plank flooring for your home, go ahead as they are unmatched in beauty and go well with any décor – modern, contemporary, or traditional.
If you need guidance or if you're interested in getting wide plank flooring for your home, then reach out to us at

Atlanta Floor One. We'll ensure that your floors are installed right. Call us now at 404-578-0926 for more information.