Luxury Vinyl Flooring Pros and Cons You Should Know Before You Buy


You want your

home to feel like a fortress—comfortable and protected from unwanted things on the outside. This means that every decision requires careful thought and consideration as you're making changes—both major and minor. When it comes to flooring, luxury vinyl flooring has become a popular option in the modern market, and could very well be the

right flooring option for you.
But as with all other things, there are luxury vinyl flooring pros and cons that exist. So before you make the final decision on luxury vinyl flooring as your new home decor, take a look at what luxury vinyl flooring offers, and what it doesn't.
Pros of Luxury Vinyl Flooring: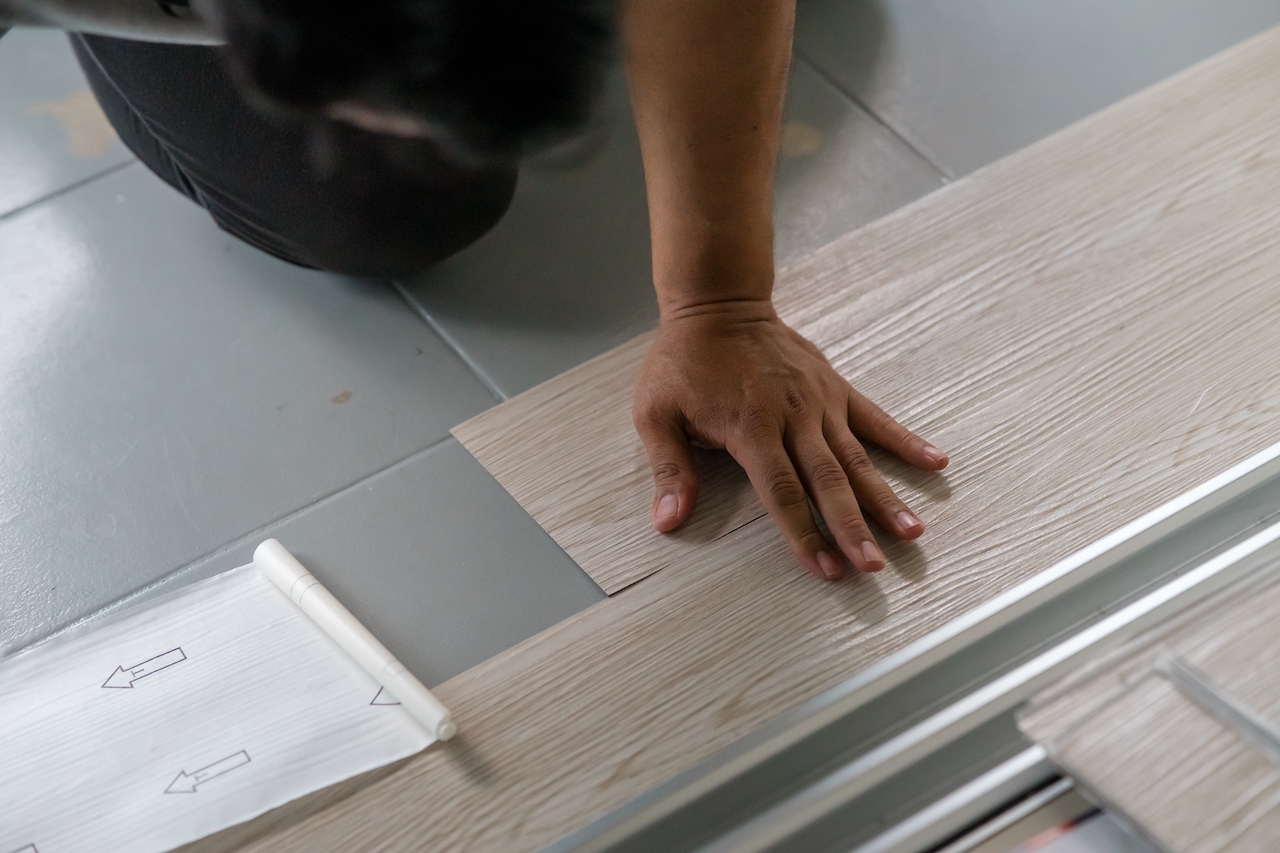 These floors don't coin the term "luxury" for no reason. Luxury vinyl flooring is an attractive and stylish quality-grade material that provides your home with a modern appeal. But on a more functional level, they offer some stellar benefits.
Durability
Durability is something you don't want to go without. Homeowners can appreciate that luxury vinyl

flooring will stand up to heavy foot traffic and messy spills. This material is also resistant to water-damage, unlike traditional wood or laminate flooring.
Variety
This flooring comes in a number of different styles and colors, allowing you to create the perfect look for your home. From classic wood-look planks to modern stone-look tiles, luxury vinyl flooring has something to match any style.
Easy Maintenance
Caring for luxury vinyl flooring is a breeze! Simply sweep or vacuum regularly and mop up spills right away. Luxury vinyl flooring also requires no waxing or polishing, saving you both time and money.
Cons of Luxury Vinyl Flooring:
It can't be all rainbows and sunshines all the time; it simply wouldn't be luxury vinyl flooring pros and cons without the unfortunate cons. There are a few downsides to luxury vinyl flooring that you should be aware of before making your final decision.
Sensitivity
Luxury vinyl flooring is susceptible to scratches and dents. If you have children or pets, luxury vinyl may require more care and maintenance than other materials to ensure it stays in pristine condition.
Installation Challenges
This material can be tricky to install, and an incorrect installation job may result in a poor-looking floor. For a luxury vinyl flooring installation that will last, it's best to put your

trust in a professional.
Cost
Luxury vinyl flooring can be a bit pricey compared to other flooring options. However, luxury vinyl flooring is a long-term investment that will last for years with proper care and maintenance.
Heat Sensitivity
This specific type of flooring can be affected by extreme temperatures, as it may expand or contract when exposed to heat. Be sure to keep luxury vinyl flooring away from direct sunlight or other sources of extreme heat.
Trust Atlanta One For Your Luxury Vinyl Flooring Installation
At Atlanta Floor One, we're aware of the luxury vinyl flooring pros and cons, and we're dedicated to helping you find the flooring that's best fit for your home and lifestyle. We offer products from top manufacturers, along with our professional installation and service that will ensure your flooring lasts for years.
Ready to upgrade your home with luxury vinyl flooring? Atlanta Floor One has you covered.

Get in touch with us today to get started on your dream flooring!